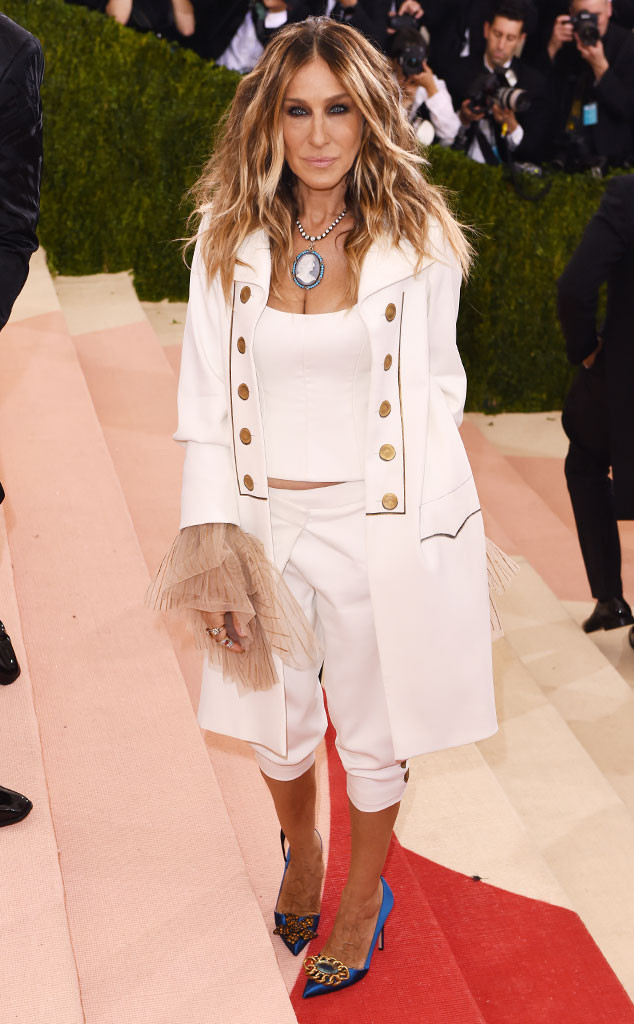 Andrew H. Walker/REX/Shutterstock
Sarah Jessica Parker will speak her peace, especially if it has to do with fashion.
The former Sex and the City star proved that not only do celebs actually see the posts that you tag them in on social media, but some (including her) will take the time out to write back if they feel they are being unjustly criticized.
So here's what happened: SJP, along with Madonna and Diane Von Furstenberg, was called out for her outfit choice on the Met Gala red carpet last night by a fashion blogger on Instagram who expressed that some stars didn't seem to follow the theme of the night.
The account posted a three-way split of the women posing on the carpet with the caption, "The 2016 Met Gala Theme was 'Manus X Machina; Fashion in the age of technology' and this trio didnt get the memo @sarahjessicaparker @dvf @madonna #fashionforward #Metgala #fashionblogger #ivymarshall."