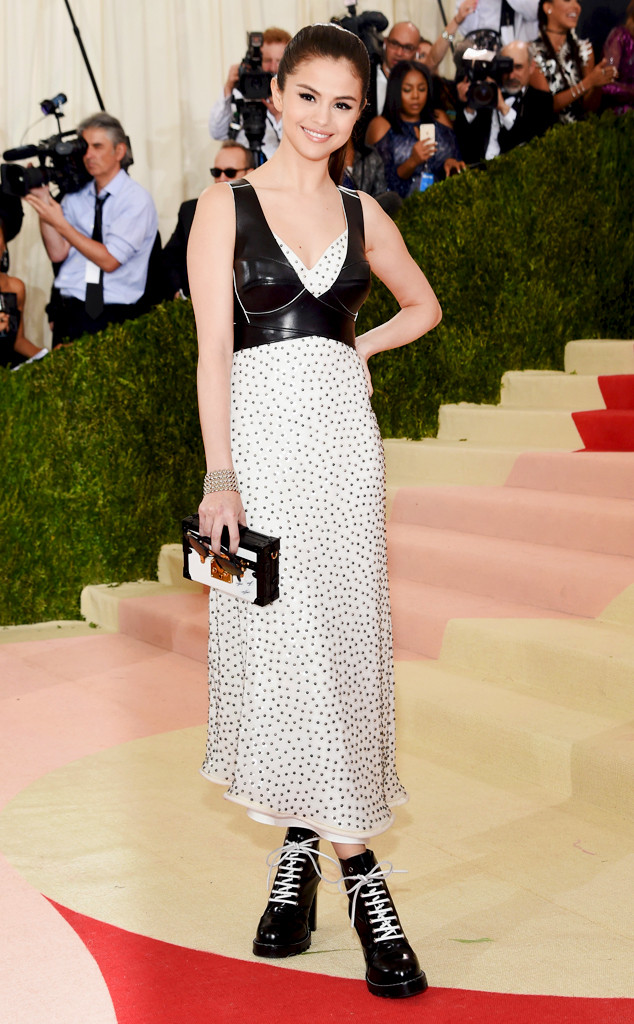 Jamie McCarthy/FilmMagic
Real talk: What did you really think of Selena Gomez's dress?
Style, at its best, is subjective—but post-2016 Met Gala, fashion critics neither really praised nor condemned Selena's Louis Vuitton look. Commentary on the "Hands to Myself" singer's ensemble was polite (perhaps as to not offend her die-hard fan base). Helin Jung, of Cosmo, called her frock "low-key for fashion's biggest event of year," while others described her look as "relaxed" or "pared-down."
Feedback was complimentary but didn't actually address what worked or didn't—and therein lies the problem. Because, in my opinion, I think Selena was one of best dressed stars on the red carpet—her look deserves to be talked about, a dialogue, a real opinion.
Let's discuss with possible arguments what kept her off your personal Best Dressed list.
Her Dress Was Too Casual: This may have been one of the biggest reasons why editors kept Selena off their Best Dressed list. But, be honest: Would another metallic, floor-length gown really make an impact? In a sea of sequins, Selena stood out. Let's also remember that the star is only 23—while we've seen her do mature glam many times, it was refreshing to see her embrace a youthful spirit.