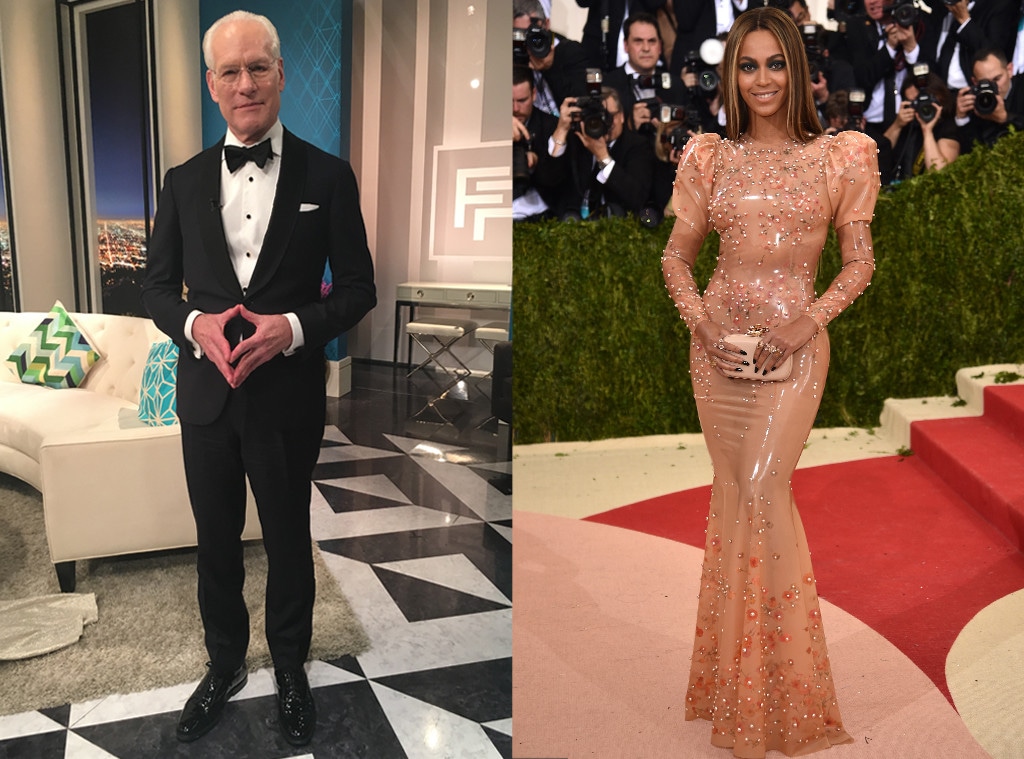 E!; Getty Images
Listen up, Beehive! The Fashion Police co-hosts are revealing what they think about Beyoncé's 2016 Met Gala dress!
On Tuesday's Fashion Police Met Gala special, Tim Gunn reveals he isn't a fan of Beyoncé's dress. Tim is the guest co-host on the show, joining Brad Goreski and Melissa Rivers, along with 2016 special co-hosts NeNe Leakes and Margaret Cho, to talk all about the 2016 Met Gala red carpet looks.
So what did Tim think of Beyoncé's custom Givenchy dress?
"It has S&M written all over it," Tim says on the show. "Beyoncé is having her moment. She is the center of the pop culture universe right now, shouldn't we have the highest expectations of her?"
He then reveals, "I'm just flabbergasted by this misstep."
Watch:
Tim Gunn on Being "Disinvited" From Met Gala 2016
While Tim didn't love Beyoncé's dress, Brad disagrees and explains that he really loved it!
"I'm the wrong person to ask because I watch Lemonade twice a day," he reveals. "I loved this look."
At the end of the show, Tim receives the "Anna Wintour" treatment and is carried around by two hot hunks! What's the story behind it? Watch the video above to find out and watch the Fashion Police Met Gala special to see what the co-hosts said about Taylor Swift, Madonna and more red carpet looks!