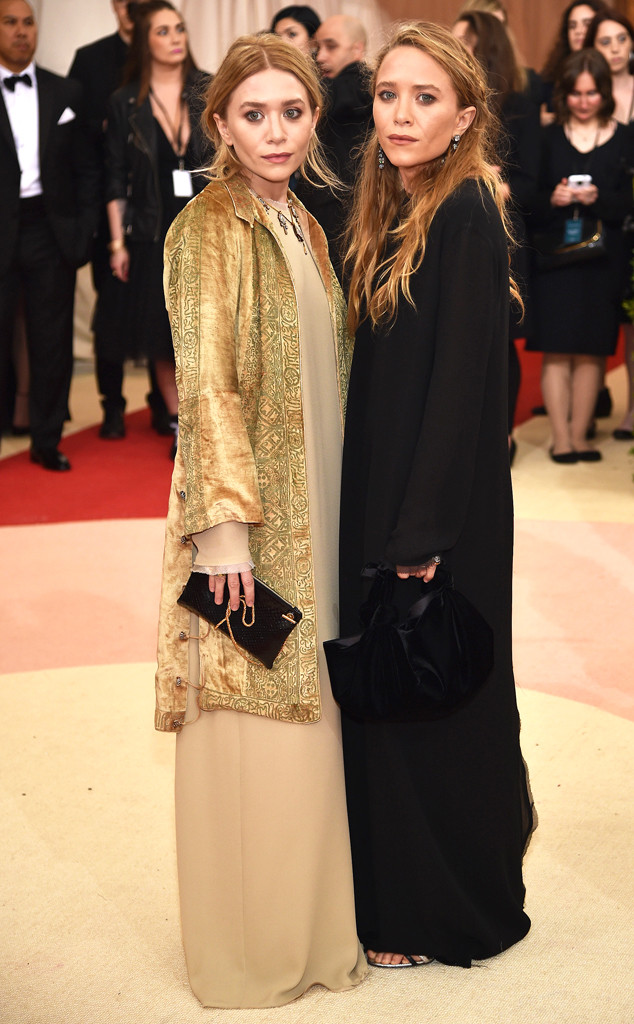 Dimitrios Kambouris/Getty Images
We're seeing double!
Mary-Kate Olsen and Ashley Olsen might be wearing very different colors, but their look is very similar. The famous twins arrived at the 2016 Met Gala wearing floor-length dresses and overcoats, solidifying themselves as the perfect pair on the multi-colored red carpet.
Ashley wore a beige sheet-style gown with a golden overcoat that featured an ornate beaded design. She paired the overall look with her hair pulled back and wore a black clutch, to match her twin sister's all-black ensemble. Mary-Kate, on the other hand, wore her long locks down to match her black bag and black dress.
Both Mary-Kate and Ashley wore simple jewels, a small necklace here and dangling earrings there, completing their bold but understated Manus x Machina look. Although they changed up their color scheme, their overall looks are very similar to what we've seen them wear on red carpets in the past.