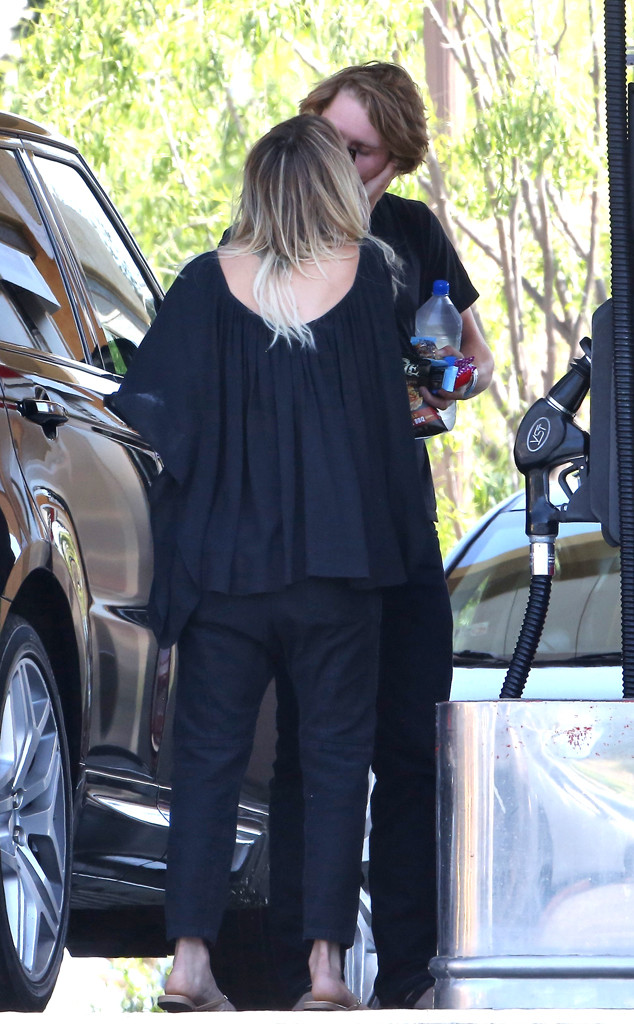 AKM-GSI
It's (almost) official: KC-squared is happening.
Kaley Cuoco hasn't exactly hidden her blossoming romance with equestrian athlete Karl Cook—we've seen some PDA on Instagram and her "This is what happy looks like" caption pretty much spoke for itself. But over the weekend, the Big Bang Theory star and her horseman hottie beau reached an all-important milestone: Their first public kiss!
Now, to put things in perspective, this wasn't a kiss cam smooch or anything that declarative. It was, rather, an in-the-moment peck captured by a paparazzo moments before Karl filled the SUV up with gas. Romantic and real are the same thing sometimes, y'all.