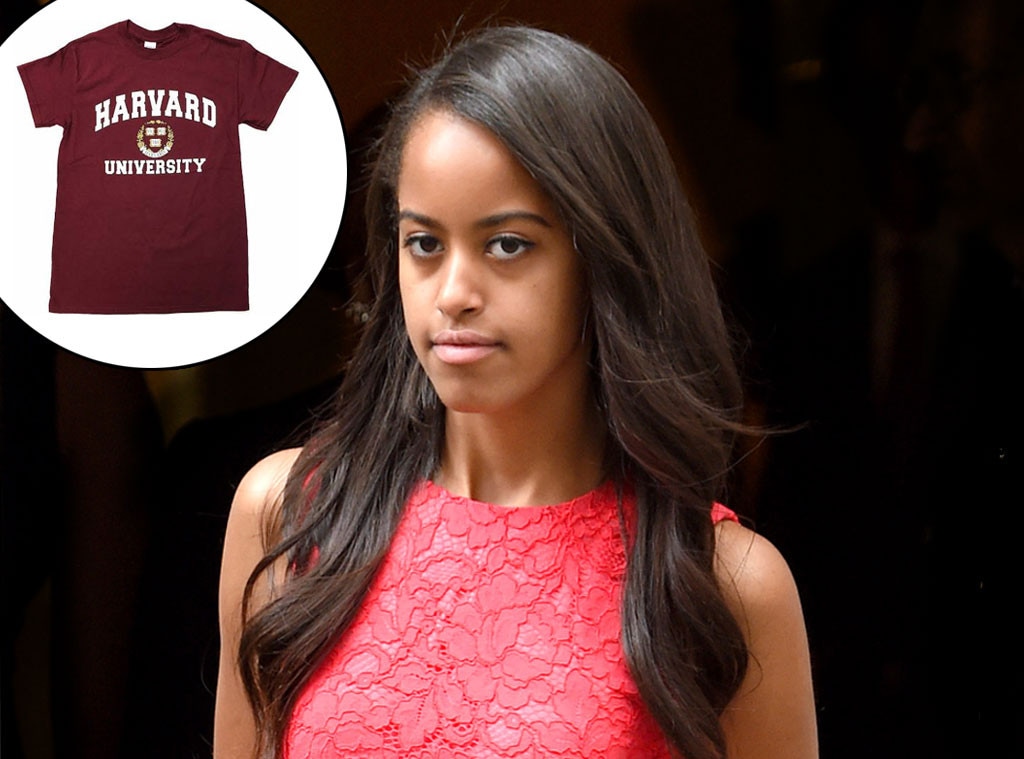 Karwai Tang/WireImage
Malia Obama is going to look lovely in crimson next year.
President Barack Obama and First Lady Michelle Obama's eldest child is following in her parents' footsteps and will attend Harvard University. However, not right away.
After graduating high school this June, the 17-year-old plans to take a gap year and start her studies at Harvard in the fall of 2017, after her father leaves office, the White House said in a statement Sunday, according to The New York Times. Both the president and Michelle attended Harvard Law School.
"The President and Mrs. Obama announced today that their daughter Malia will attend Harvard University in the fall of 2017 as a member of the Class of 2021," the statement said. "Malia will take a gap year before beginning school."
Harvard University "encourages admitted students to defer enrollment for one year to travel, pursue a special project or activity, work, or spend time in another meaningful way," the college's website states.
YURI GRIPAS/Reuters/Landov
AP Photo/Alexander F. Yuan
Michelle graduated from Harvard Law School in 1988 with a Juris doctor degree and the president received the same degree there in 1991. The two met and fell in love while working in a law firm in Chicago. They wed in 1992.
Before Harvard, the president was a student at Occidental College in Los Angeles between 1979 and 1981, after which he transferred to Columbia University, where he majored in political science with a major in international relations. He received his B.A. in 1983. Michelle got her undergraduate degree in sociology, with a minor in African-American studies, at Princeton University in 1985.
It is unclear what Malia will major in. In 2012, Michelle told People her daughter had "expressed some interest in filmmaking," adding that "just like her father, she is an avid reader, and she enjoys movies." In 2014, Malia spent a day working as a production assistant on the Los Angeles set of Halle Berry's TV series Extant.
Harvard does not offer an undergraduate film degree but rather a concentration in Visual and Environmental Studies, which includes film courses. The department also offers a graduate program in Film and Visual Studies leading to a PhD.
Malia had previously toured Harvard, Columbia, Princeton and three more of the eight Ivy League Schools — Brown, the University of Pennsylvania and Yale. She also visited Stanford, the University of California, Berkeley, New York University, Tufts, Barnard and Wesleyan, The New York Times reported.
"One piece of advice that I've given her is not to stress too much about having to get into one particular college," the president had said about Malia last year, while speaking in Des Moines, according to the newspaper. "Just because it's not some name-brand, famous, fancy school doesn't mean that you're not going to get a great education there."
He also said his second piece of advice to his daughter was to "keep your grades up until you get in, and after that, make sure you pass."