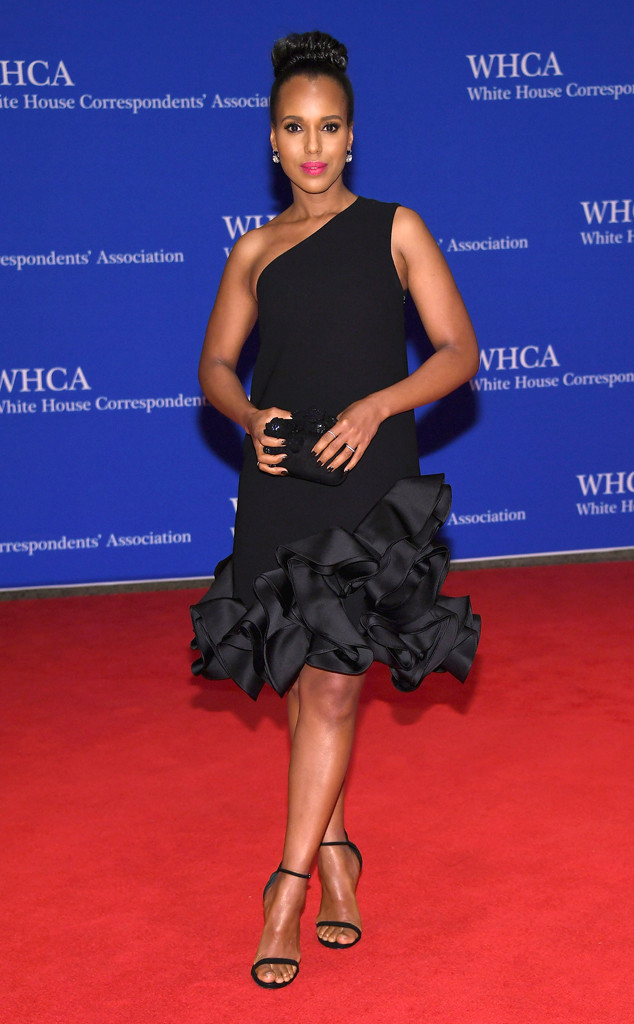 Larry Busacca/Getty Images
Hollywood and politics have officially collided for the most glamorous evening in Washington, D.C—the Oscars of Capitol Hill.
The 2016 White House Correspondents Dinner has officially begun as throngs of celebrities, journalists, presidential hopefuls and government figures step out onto the red carpet at the Washington Hilton Hotel in our nation's capitol.
This is a hallmark occasion for President Barack Obama, who will take the podium at the annual affair for the last time of his presidency.
While plenty of real-life political experts will join Obama tonight—including Fox News correspondent Megyn Kelly and Democratic candidate Bernie Sanders—he will also be in the company of those who emulate Washington politics for a living on the small screen.
Scandal creator Shonda Rhimes was surrounded by her Gladiators on the bustling red carpet tonight, including Kerry Washington, Scott Foley, Bellamy Young and Tony Goldwyn.