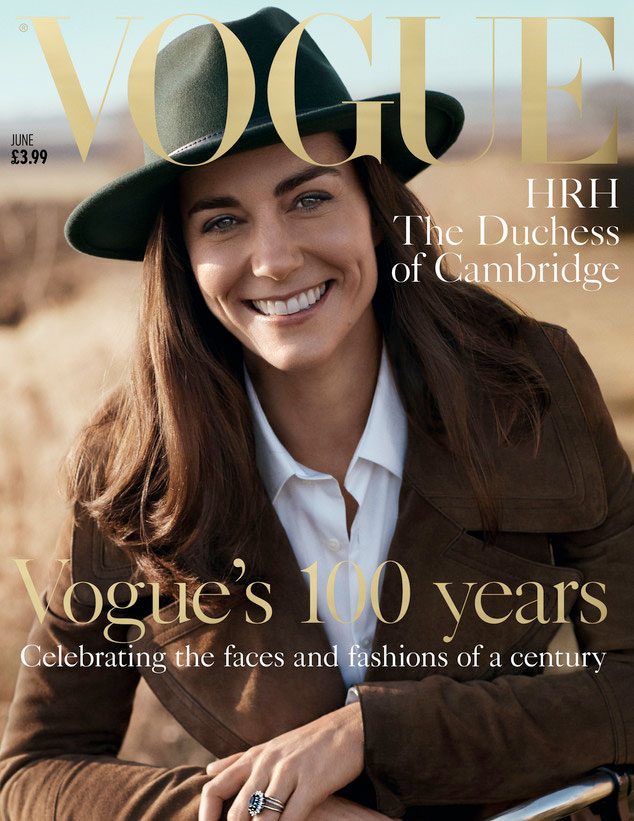 Josh Olins for Vogue
Kate Middleton is the picture of country chic in new photographic portraits released Saturday.
The photographic portraits are to be displayed as part of the Vogue 100: A Century of Style exhibition at the National Portrait Gallery and are also featured as part of a wider shoot for British Vogue's centenary June 2016 issue, which will hit newsstands on May 5. Kate is pictured in her jacket, blouse and hat in a color photos on the cover. This marks the first magazine shoot she has ever consented to.
The images show her wearing casual clothes in the countryside in Norfolk, where she and husband Prince William maintain 10-bedroom country home, Anmer Hall, in addition to their lavish apartment at Kensington Palace in London. Kate leans on a wooden fence while wearing a red and black striped sweater and black pants in one photo. The other is a black and white close-up that shows the Duchess of Cambridge wearing a black hat, white blouse and brown jacket.
She is set to visit the National Portrait Gallery, of which she has been a royal patron since 2012, on Wednesday.