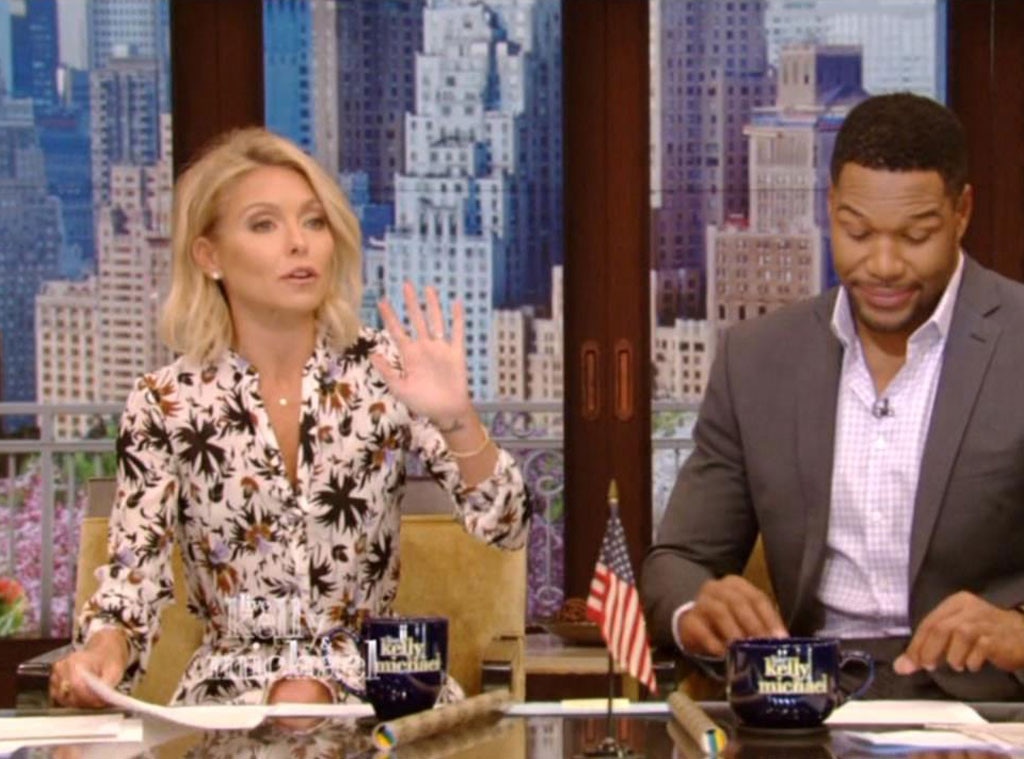 ABC
The on-air awkwardness between Kelly Ripa and Michael Strahan's on Live! With Kelly & Michael has become increasing apparent the past few days, but it looks like things were going on behind-the-scenes that fans weren't privy to.
E! News has learned that off-camera tension between the two has been going on for quite a while.
ABC apparently told Ripa about Strahan's departure just before the public found out and was "livid" about being kept in the dark. And following the shocking news, Ripa opted out of appearing on the daytime talk show for four weekdays. While the two have put up a united front since her return on Tuesday, she appears to have launched some not-too-subtle zingers relating to her job and even contract negotiations.
"Things have been tense with them behind the scenes for a long time," a source told E! News exclusively Friday. "It's just more clear to the audience now."
Ripa, Strahan and ABC have not commented.
Scandal actress Bellamy Young had appeared as a celebrity guest on Ripa's first show since the shakeup and had told E! News, "They were tense, bless their hearts. Backstage there was some tension because it could have gone any way, but once it got underway it was beautiful."
Friday's show featured a particularly uncomfortable moment, in which Ripa unexpectedly brought up Strahan's divorces during a chat about co-parenting. He appeared visibly flabbergasted but recovered quickly and talked about the issue without incident.
"Michael's priority is to the fans and the staff and he doesn't get caught up in the nonsense," a show source told E! News, with regard to what took place on Friday's Live!.
ABC said recently that Strahan is set to leave Live! earlier than scheduled, on May 13. He is currently set to join Good Morning America full-time, following a current part-time gig, in September.
"He's just focusing on getting through the next few weeks," our initial insider told E! News about Strahan. "He's really excited about his new job."