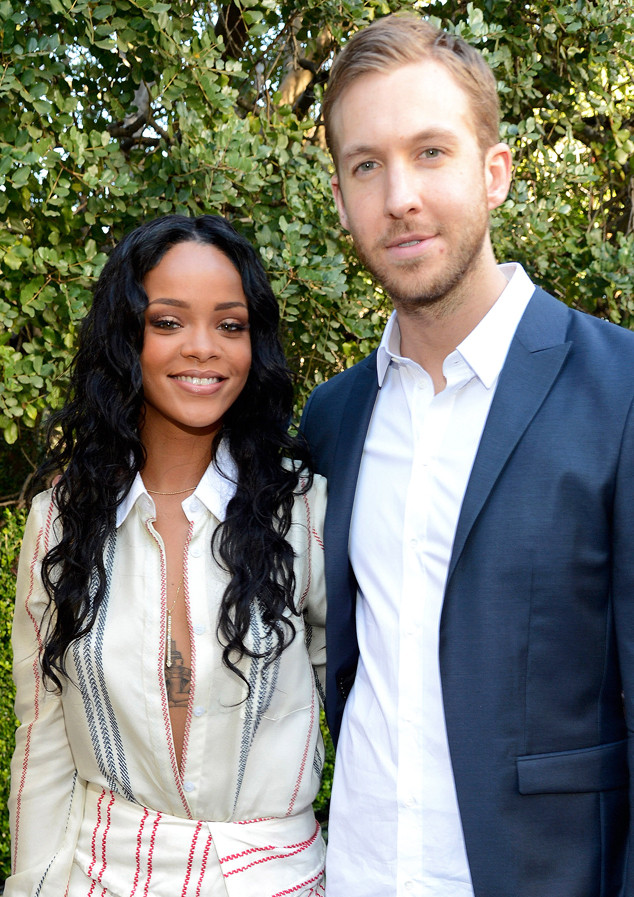 Kevin Mazur/Getty Images
Calvin Harris and Rihanna are back with a new collaboration!
It has been five years since the EDM DJ and songstress teamed up for "We Found Love," and now they've reunited for a new song titled "This Is What You Came For." Harris released a preview of the sure-to-be hit song Thursday, amping everyone up for what would be a big release Friday.
Harris and Bad Gal RiRi have been getting people excited about their music for a little while now, but it came to a peak when the "Work" singer came out onstage during the Scottish stars set at Coachella. Harris' girlfriend, Taylor Swift, fangirled at the performance, which she documented on Instagram. In hindsight, it also became clear that Swift was low-key promoting her boyfriend's new single by wearing a jacket with the track's artwork on the back.
Sneaky sneaky!
That live performance of "We Found Love," however, was also a big deal for Harris because earlier that day he had previewed his new song with Rihanna for her for the very first time since it was complete. In an interview with Zane Lowe Friday morning, Harris admitted he was feeling jittery about it.