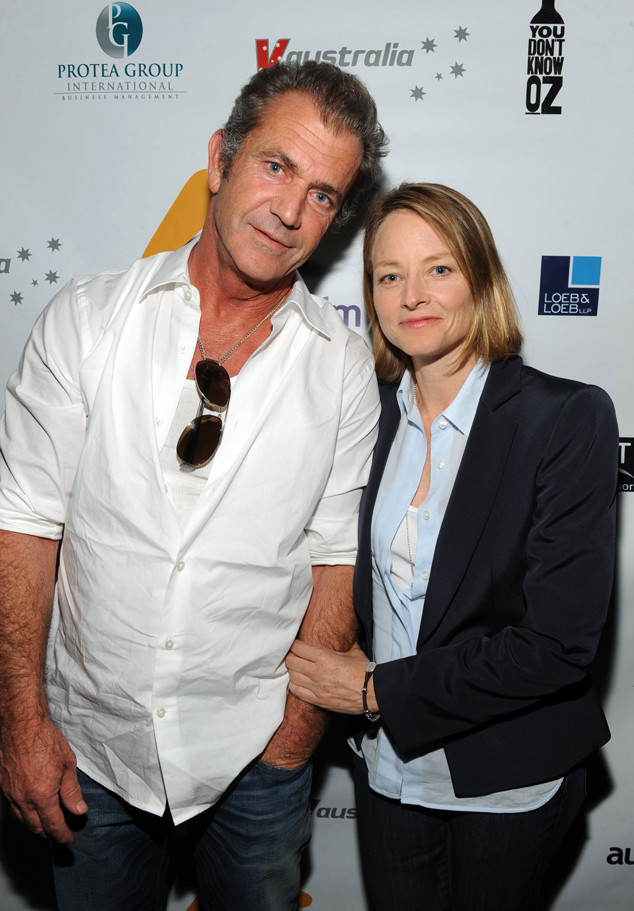 Frazer Harrison/Getty Images
Jodie Foster is defending Mel Gibson again, even though he hasn't made controversial headlines.
In a new interview with the New York Times, Foster opens up about her passion for directing and the stars she has worked with before and currently. Set to release Money Monster, the story of a campy financial TV host who gets taken hostage while on air, Foster defends her friendship with Gibson upon hearing the kind words he has to say about her and her incredible talent as an actress and director.
"The way she directs films, the way she does anything—it's just very smart. She attacks it and deals with it and delivers," Gibson tells the NYT. "I just love her, that's all. You meet people like that sometimes. You just instantly fall in love, and that's it, and it's the purest kind of thing. We call each other up all the time and just say, 'Hey, I love you.'"
The two became BFFs after filming Mavericks together more than 20 years ago. Even though some might be confused by how close they've remained over the years given his anti-Semitic rants and the abusive diatribe against his ex that have landed him in boiling hot water, Foster has always stayed true to her pal.