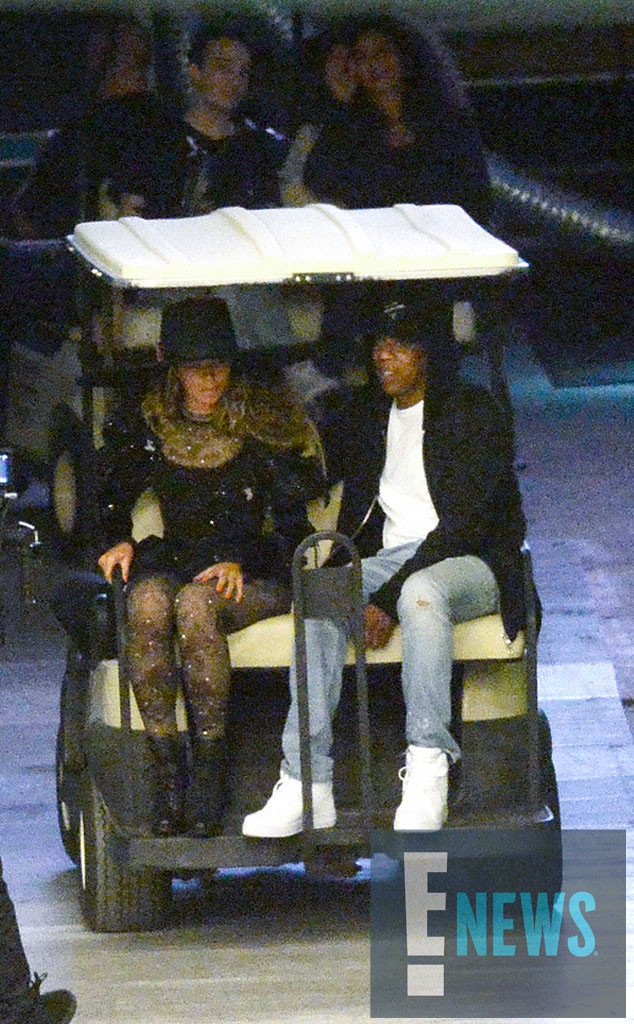 INFphoto.com
While Beyoncé is busy getting her tour into formation, Jay-Z is right by her side.
The couple was spotted riding a golf cart together in Miami Tuesday ahead of Bey's first show for The Formation World Tour Wednesday night.
Following the release of the songstress' latest visual album, Lemonade, the couple has been the topic of great Hollywood debate spurred by cryptic lyrics in many of Beyoncé's new tracks.
Lines like "Call Becky with the good hair" and "I regret the night I put that ring on" have pushed fans to believe the album is a confirmation that Jay Z cheated on his wife in the past and that their marriage is not as solid as their glossy public appearances would have everyone believe.