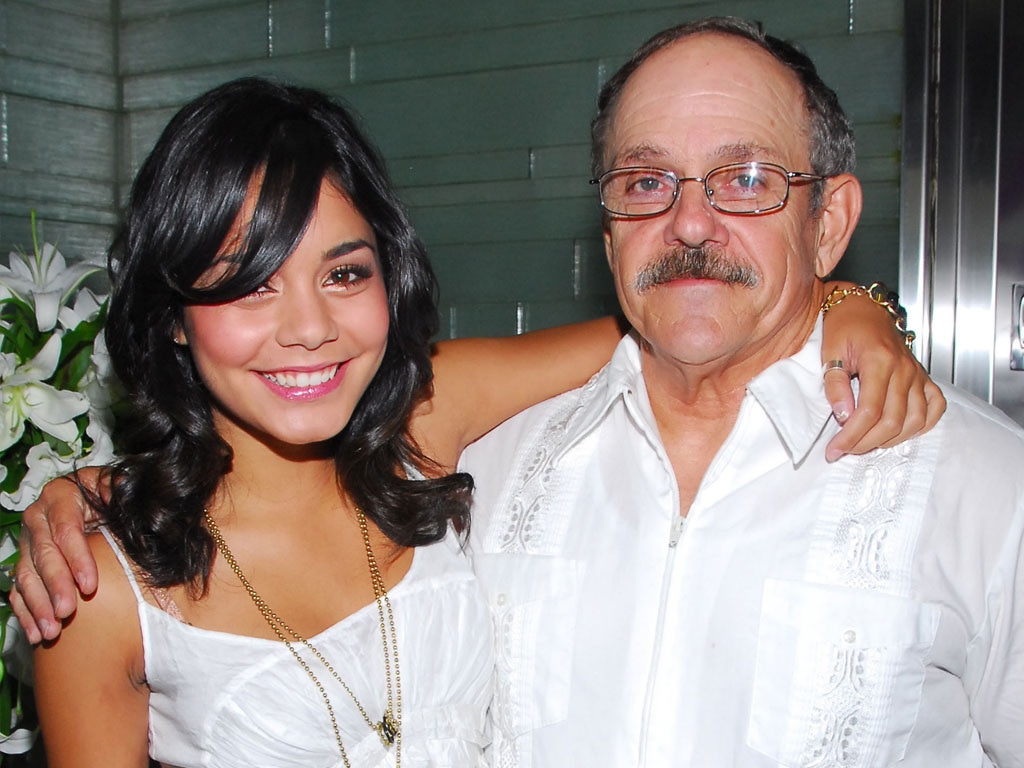 Michael Simon/StarTraks
It's been almost three months since Vanessa Hudgens lost her father, Greg Hudgens—and sang her heart out on live television in his honor.
Greg died at age 65 on Jan. 30 after battling stage 4 cancer. Vanessa had revealed the news the following morning, hours before she performed as Rizzo in FOX's Grease Live! musical special.
"There are highs and there are lows," Vanessa told People magazine about how she is adjusting to live without her dad, in comments posted Wednesday. "It sucks, but death happens. It never makes it easier but it happens to all of us. It's just something we have to get through until we all meet again in heaven."
In addition to the actress, Greg is survived by his youngest child Stella Hudgens, 20, and their mother and his wife Gina Hudgens.
"My mom looks out through such beautiful eyes," Vanessa told People. "I've learned to follow her lead."
 Vanessa had earned much praise for her performance in Grease Live!, especially with regard to Rizzo's emotional solo ballad, "There Are Worse Things I Could Do." The actress had said she would perform in her father's honor. Grease Live! included a tribute to her dad.
The actress had posted on Snapchat videos of several touching moments from her father's memorial service, including a framed portrait of Greg wearing his firefighter uniform, which appeared to be on display at his grave site.
"Rest in peace daddy," she wrote on Instagram.
Vanessa received a slew of supportive messages from fellow celebs, including former High School Musical co-star Ashley Tisdale, 30.
Stella had also taken to social media to express her grief, tweeting, "I don't know what to say. Thank you so much for the support. I will miss my dad, but I'm so glad to have had such an amazing man in my life."