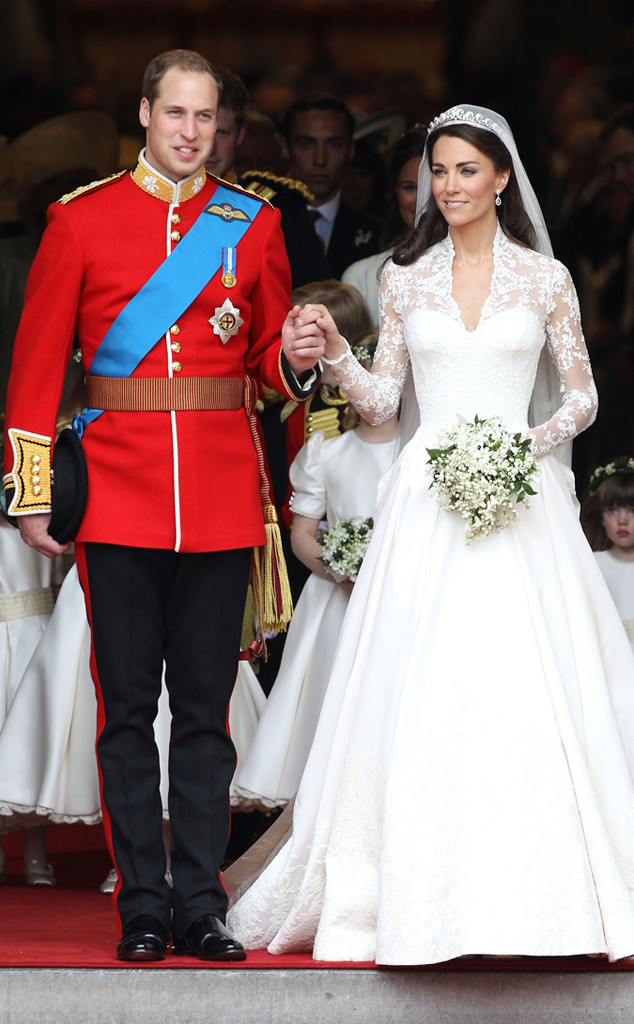 Chris Jackson/Getty Images
Kate Middleton's wedding dress is proving to be unforgettable in more ways than one.
Almost five years after the Duchess of Cambridge appeared at Westminster Abbey to say "I Do" to Prince William, a new lawsuit has surfaced involving Alexander McQueen and bridal designer Christina Kendall.
According to The Sunday Times, Kendall is suing the luxury fashion label for alleged breach of copyright after spotting similarities between the gown they helped make for the duchess and her own sketches.
The paper quoted Kendall's lawyer alleging that her designs were "unfairly taken and copied" by the fashion house.
A spokesperson for McQueen, however, is "utterly baffled" by the legal claim.