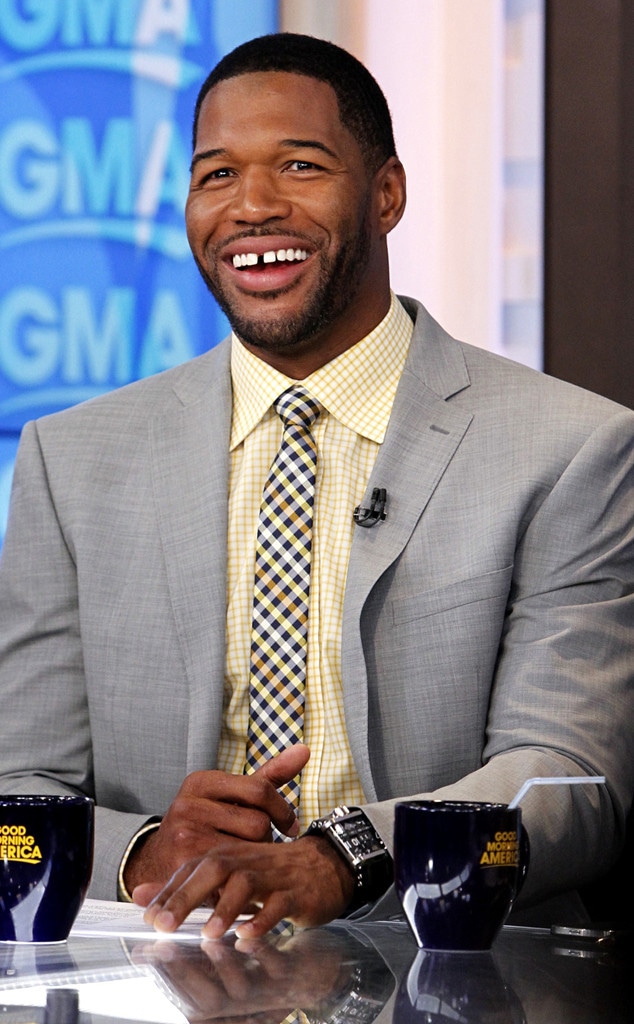 ABC
Michael Strahan is leaving Live! With Kelly and Michael early.
The co-host was originally slated to stay through the summer, but E! News has confirmed he'll be departing early. His last show will be next month.
"After meeting with the producers of both Live and Good Morning America, and after speaking with Kelly and Michael, we have decided on a plan that best advantages both shows for the future. To that end, Michael's last day on Live will be on Friday, May 13, which not only gives the show the chance to have a nice send-off for him during the May book, but to also immediately begin the on-air search for a new co-host," a show spokesperson tells E! News. "This plan also allows GMA to start integrating Michael into the show more often this summer before his full-time start in September."
Kelly Ripa made her return to the morning talk show Tuesday after taking some time for herself to absorb the news that Strahan would be leaving. When she first found out, she was "livid," a source told E! News. This morning, however, she seemed to have regain her composure.
"I really needed a couple of days to gather my thoughts. After 26 years with this company, I earned the right—and let's be honest, I know half of you called in sick to be here, so we get each other. In that time, I gained some perspective. I always speak from the heart. I didn't want to come out here and just, like, say something I might regret," she said during the show's monologue.
Dimitrios Kambouris/Getty Images for GQ
"What transpired, though, over the course of a few days has been extraordinary in the sense that it started a much greater conversation about communication and consideration and, most importantly, respect in the workplace. Since we're being honest, I don't consider this just a workplace," she continued. "This is my second home. This is a place that I've devoted myself to, not just because of you, our loyal viewers, but because of all of the producers and the crew who work on this show. We have an incredible team. We are incredibly devoted to one another. We are family."
Strahan showed the longtime host some love, too. "I'm so happy you're back," he said. "One thing I know about you is you love this show, you love the fans, you love this staff, I love you, and I'm so happy you're here because you brought me here with Gelman, and this show been transforming for me, and I know this show lives on because you are the queen of morning television and it will continue."
When Ripa called out sick last Wednesday, Strahan addressed his departure alongside fill-in Ana Gasteyer. He assured fans he would stay by Kelly's side until September.
"I'm leaving the show to go over to GMA full-time, which is going to happen in September. It is true," he announced. "It's is the same channel. I'm not going anywhere."