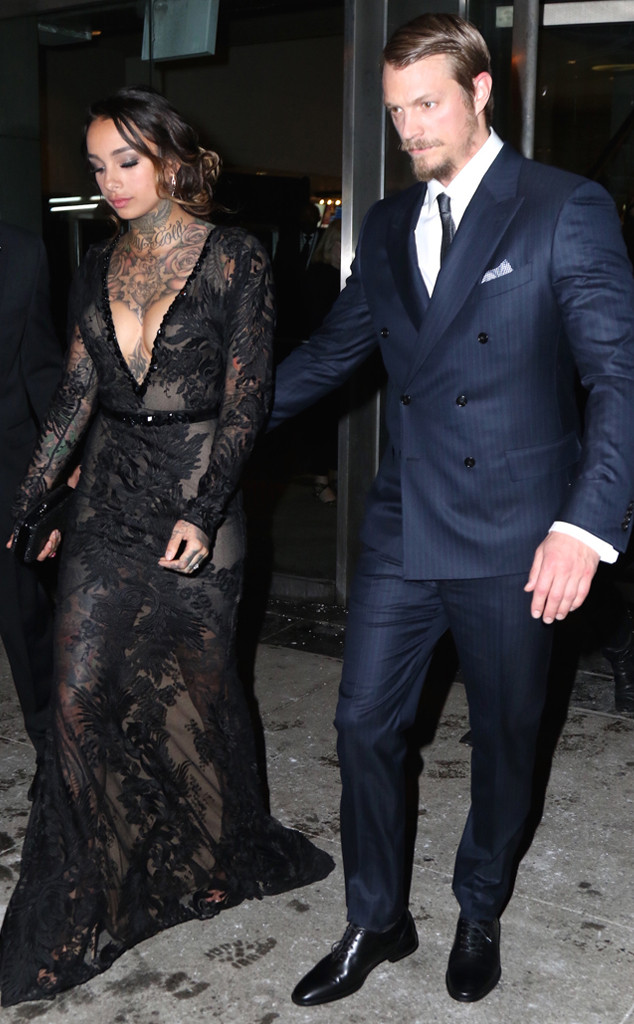 Blayze / Splash News
Congratulations are in order!
It turns out Joel Kinnaman and Cleo Wattenstrom are married. The 36-year-old actor was talking about his upcoming movie, Suicide Squad, and the tattoos he and the cast got together, when co-host Aisha Tyler mentioned his girlfriend.
"Your girlfriend is actually a tattoo artist, so what does she think of it?" she asked.
"My wife," Kinnaman corrected. "She was laughing at it. A lot of tattoo artists are not so precious about their tattoos. My wife, she's got this, I call it 'Mr. Baby.' It's like a baby with a mustache on it. They're all friends, they get drunk and do tattoos on each other. They're actually the ones that are the least precious about it. She was like, 'His line work needs some work!'"