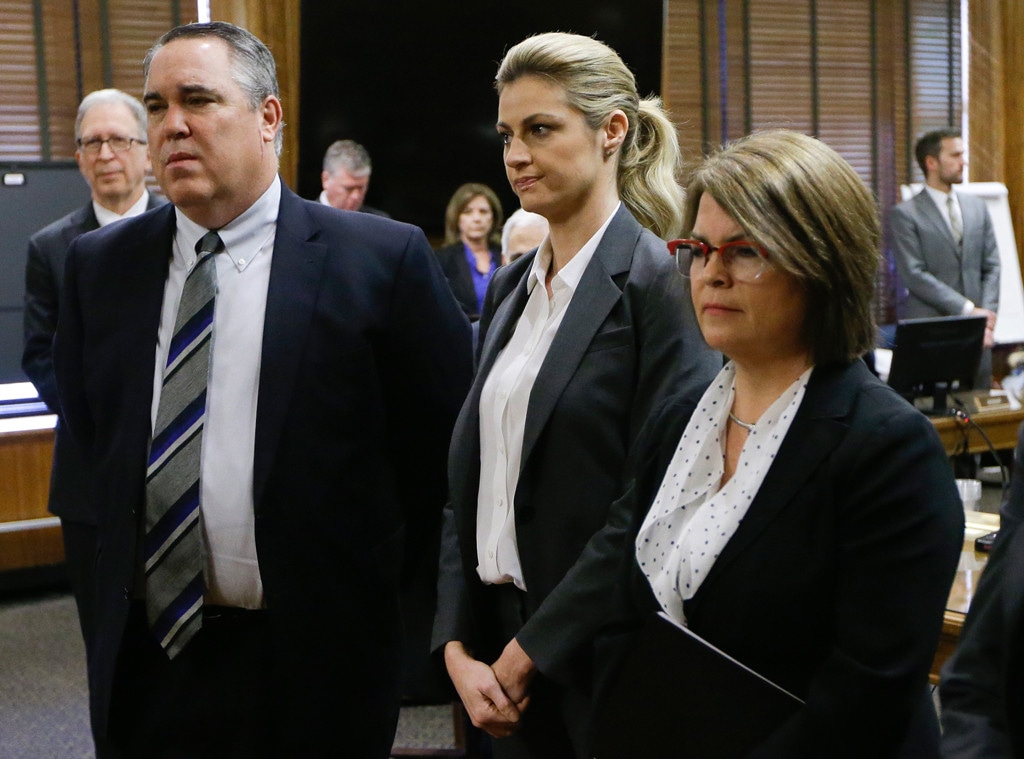 Mark Humphrey-Pool/Getty Images
Erin Andrews has reached a settlement with the Marriott Hotel in her peeping tom lawsuit.
The sport reporter's attorney, Randall Kinnard, tells E! News, "The litigation is over. The terms of the settlement are confidential. Erin Andrews is satisfied with the settlement, and she was very courageous throughout this litigation."
The lawsuit stems from a 2008 video of Andrews that was posted online where she appeared nude while changing clothes in a hotel room. Michael David Barrett pleaded guilty one year later to stalking the sportscaster and shooting the video through a peephole in an adjacent room.
While Barrett was sentenced to 30 months in prison, Erin also eventually sued the hotel for $75 million.
In March, a jury reached a verdict in the highly publicized case, ruling that that Barrett was 51-percent at fault and required him to pay out more than $28 million to Andrews. West End Hotel Partners, which owns and operates the Nashville Marriott at Vanderbilt University, was found to be 49-percent at fault and asked to pay out more than $26 million.
However, the Dancing With the Stars co-host filed papers at the end of March, claiming that the Nashville hotel owner and its operator should pay the total $55 million.
According to court documents obtained by The Tennessean, Andrews argued that the hotel defendants are jointly and severally liable for all of the plaintiff's damages. In addition, the final judgment "should reflect that each defendant is jointly and severely liable for the entire verdict."
It appears this chaos in her life has finally come to an end.