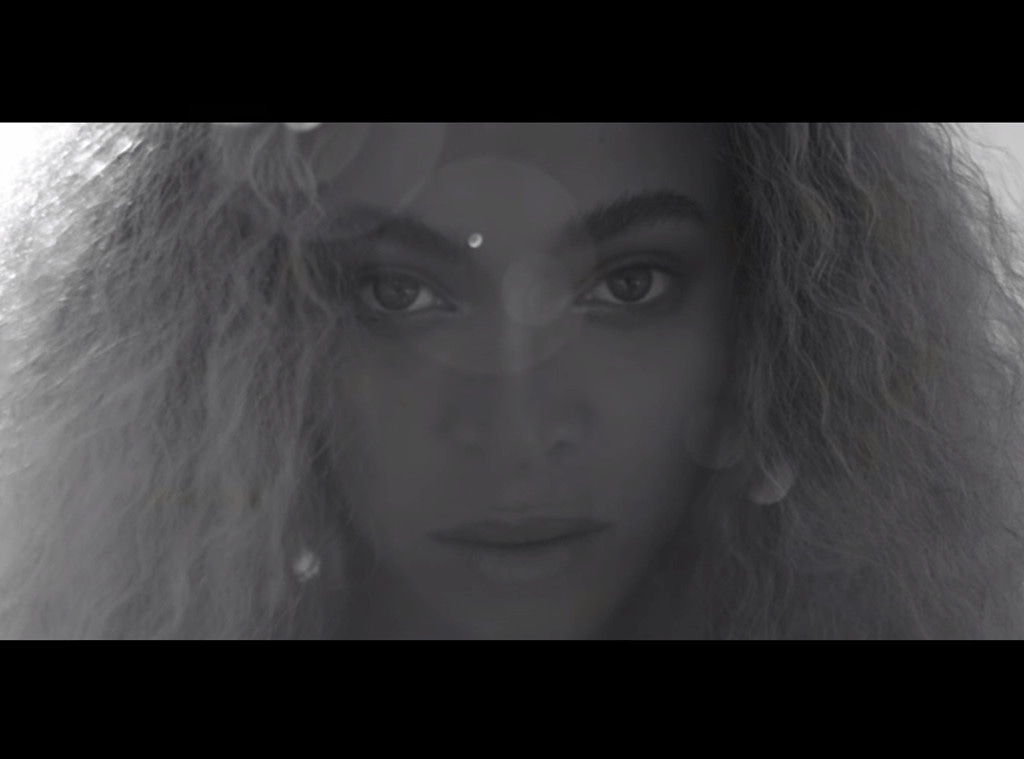 HBO
If anyone lets the music do all the talking, it has to be Beyoncé.
Less than 24 hours after the Grammy winner's musical film on HBO aired followed by the debut of her new album on Tidal, fans are still processing all the words, visuals and glory that is Lemonade.
From the beginning, both critics and Beyhive members alike couldn't help but acknowledge the songs about cheating.
People also immediately began to wonder how in the world did one performer keep all of these singles and music videos a secret for so long? 
While some topics will remain mysterious for quite some time, we're doing our best to highlight the ten most intriguing lyrics from the new album launching on iTunes at midnight. Without further ado, grab a cup of lemonade and enjoy all the sweet, sweet words for yourself.
1. "So what are you going to say at my funeral now that you've killed me? Here lies the body of the love of my life whose heart I broke without a gun to my head. Here lies the mother of my children both living and dead. Rest in peace, my true love, who I took for granted."
When Beyoncé jumps off from a high-rise building in her Lemonade special, you better listen to the lyrics! 
2. "Looking at my watch, he shoulda been home. Today I regret the night I put that ring on. He always got them f--king excuses."
Brace yourselves listeners, because this is only the beginning when it comes to topics of possible cheating.
3. "He only want me when I'm not there. He better call Becky with the good hair."
Who is Becky you ask? Nobody knows for certain. However, fans immediately began to speculate that it could be about designer Rachel Roy when she posted (and deleted) on Instagram: "Good hair don't care, but we will take good lighting, for selfies, or self truths, always. Live in the light #nodramaqueens."
4. "Middle fingers up, put them hands high. Wave it in his face, tell him, boy, bye. Tell him, boy, bye, middle fingers up. I ain't thinking 'bout you."
Move over "Single Ladies." Beyoncé is putting her fingers up for a whole new track!
5. "You remind me of my father, a magician… able to exist in two places at once. In the tradition of men in my blood, you come home at 3 a.m. and lie to me. What are you hiding? The past and the future merge to meet us here. What luck. What a f--king curse."
Every family has its ups and downs. But it's safe to say this roller-coaster of emotions just hit a rough patch.
6. "Show me your scars and I won't walk away...every promise don't work out that way."
It's time to get really deep, really quick. Instead of jumping to conclusions, Beyoncé's lyric suggests she's willing to understand other people's life stories before rushing to judgement.
7. "Ashes to ashes, dust to side chicks."
Remember when Beyoncé was smashing car doors and store windows with a baseball bat? Yes, that was intended for those who betrayed her.
8. "You know I give you life. If you try this s--t again you're gonna lose your wife."
How many times do we have to remind men out there: Don't mess with Beyoncé!
9. "I tried to change, closed my mouth more, tried to be softer, prettier, less awake. Fasted for 60 days, wore white, abstained from mirrors, abstained from sex, slowly did not speak another word… I grew thickened skin on my feet I bathed in bleach and plugged my menses with pages from the holy book, but still inside me, coiled deep, was the need to know…are you cheating on me?"
Perhaps women can relate to the moments when you do everything to save a relationship only to come up disappointed yet again.
10. "My grandma said nothing real can be threatened. True love brought salvation back into me. With every tear came redemption. And my torture became my remedy."
At the end of Lemonade, Beyoncé sings about forgiveness and the importance of family. Does this prove that all the drama in the past is simply water under the bridge?