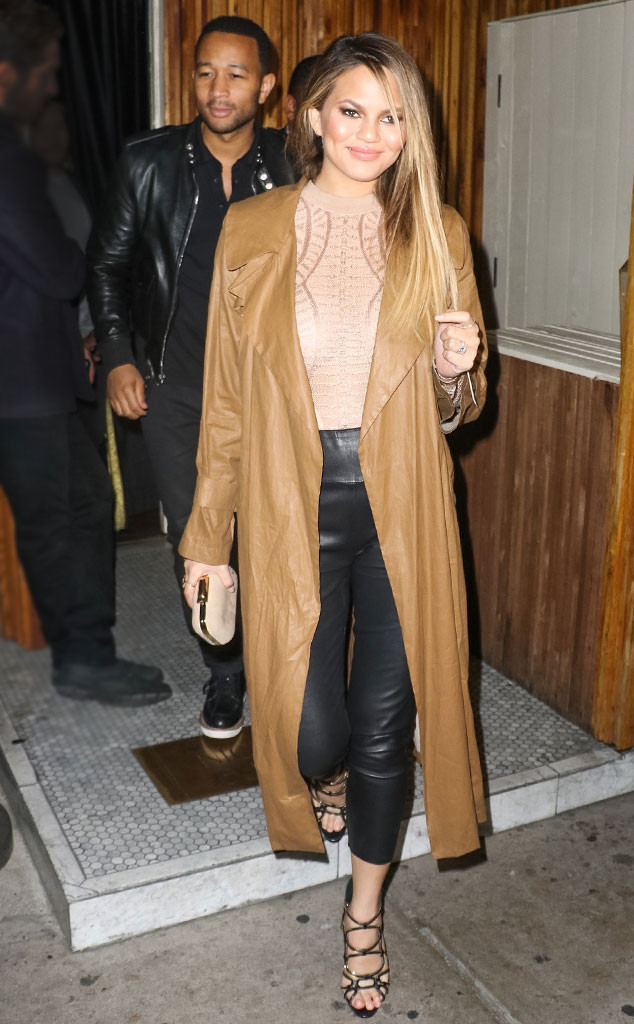 Elite Images / AKM-GSI
Apparently, Chrissy Teigen can't eat a meal in peace.
While some fans have been more than kind and thoughtful when it comes to the supermodel's new life as a mom, others are spending their weekend criticizing John Legend's wife for the strangest reason.
When photos surfaced showing the happy couple enjoying a date night at a Los Angeles restaurant Saturday evening, some followers immediately began to criticize the parents for stepping out.
"That spotlight pull be strong. One week. Who wants to leave a one week old baby to go to a bar?" one follower wrote. Another user added, "Yeah they could have ordered in…But it's like a competition with these self-absorbed celebs."
In true Chrissy fashion, the proud mom decided to speak out on Twitter with her signature humor and attitude that so many followers admire.