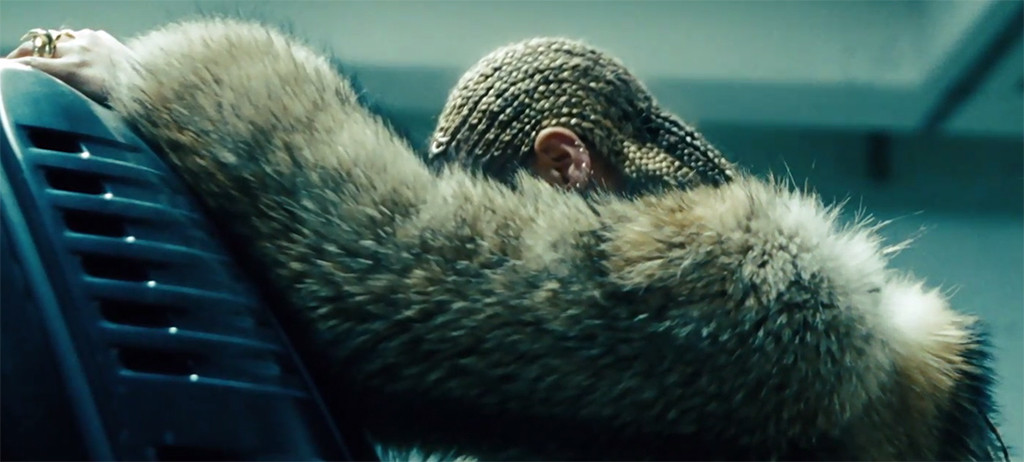 HBO
Remain calm Beyhive!
After so much suspense, anticipation and questions, fans of Beyoncé were treated to the ultimate gift Saturday evening. Turns out her HBO special titled Lemonade was filled with new songs and music videos from her upcoming album. And yes, Lemonade the Visual Album's 12 songs are available right now on Tidal. 
The singer's sixth studio album is described as "a conceptual project based on every woman's journey of self-knowledge and healing." That message was on display during the HBO special, which will air again Sunday evening. 
The singer started things off by introducing "Intuition," an R&B jam that featured dancers dressed in looks similar to outfits worn at Solange Knowles' wedding. 
Things then took a sassy turn when she shared a sneak preview of "Denial." With a baseball bat in her hand, Bey wasn't afraid to belt it out as she took out some rage on a few unknown men. "Hold up, they don't love you like I love you," she sang while swinging at store windows and car doors. "Slow down, they don't love you like I love you."
The Weeknd made a surprise appearance on the track "Emptiness" that featured close friend Serena Williams dancing nearby. Perhaps that's why the athlete was so excited minutes before the episode premiere.
"A birdie wants me to tell you all you EVERYONE to tune in," she explained on Instagram. "I have a feeling it will be AMAZING.... Trust me..." 
In a later track titled "Reformation," Beyoncé briefly appeared at a giant football stadium where she previously performed at the Super Bowl halftime show. As for husband Jay Z, he made a quick cameo in "Forgiveness" where he shared a kiss with his leading lady.
If the album wasn't emotional enough, Beyoncé surprised fans when she played parts of the video for "Resurrection." The mothers of the late Trayvon Martin and Mike Brown appeared on-screen with pictures of their sons. Winnie Harlow and Amandla Stenberg would later make appearances in the video for "Hope." 
Things ended on a high note, however, in the video for "Redemption" where fans witnessed throwback clips of the family. From Bey and Jay getting their "IV" tattoos to Tina Knowles Lawson and her new husband Richard Lawson kissing, all signs pointed to a happy and united group. 
It's been nothing short of a few exciting months for Queen Bey.
In addition to recently launching her Ivy Park clothing line, the "Crazy in Love" singer sold out more than a few venues across the country when she announced her Formation Tour. In fact, the world tour will kick off in North America in less than a week on April 27 at Miami's Marlins Park.
Until then, we're going to soak up each and every minute of this Lemonade special.