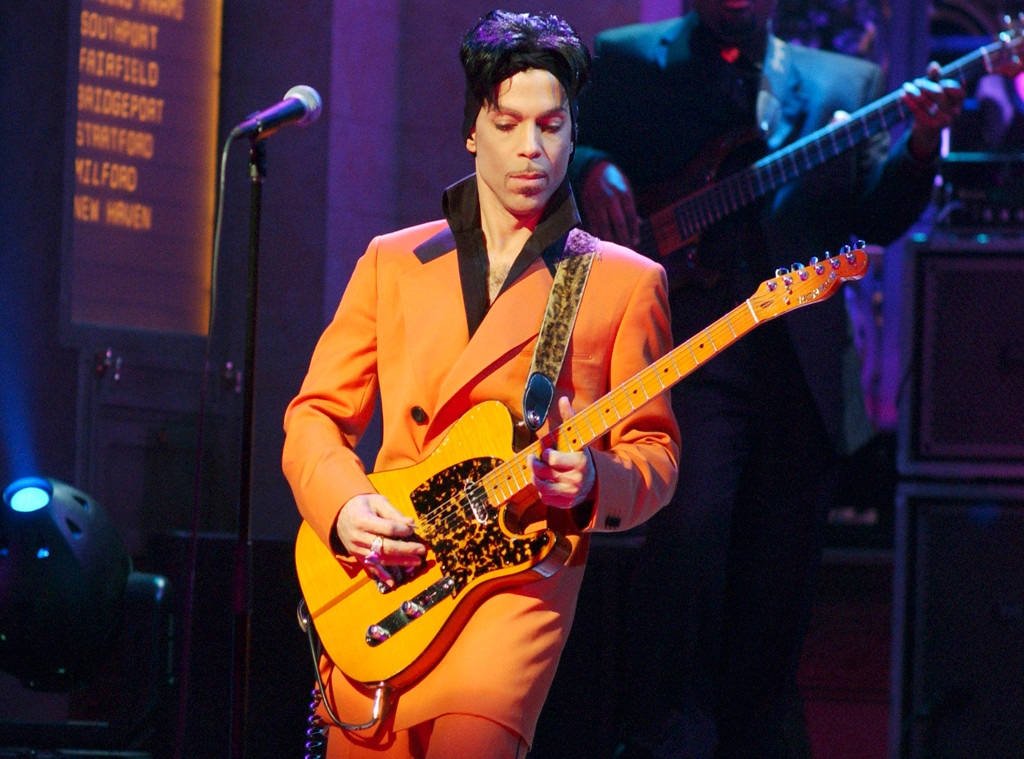 Dana Edelson/NBC/NBCU Photo Bank via Getty Images
Prince's family and friends are saying goodbye to a true music icon.
Two days after the legendary singer was found dead inside his Minnesota home, E! News can confirm that the Grammy winner's body has been cremated.
"A few hours ago, Prince was celebrated by a small group of his most beloved: family, friends and his musicians, in a private, beautiful ceremony to say a loving goodbye," his rep said in a statement to E! News on Saturday. "Prince's remains have been cremated and their final storage will remain private.  We ask for your blessings and prayers of comfort for his family and close friends at this time."
The statement concluded, "The cause of death remains unknown and it will be at least four weeks before we receive the results of the autopsy.  An announcement will be made at a future date for a musical celebration."
MARK RALSTON/AFP/Getty Images
E! News has also learned that Prince was cremated on Friday near Cremation Society of Minnesota. "It was what he wanted," a source told E! News. "He didn't want a display."
Several friends and family members including Prince's sister Tyka Nelson gathered at Paisley Park Saturday afternoon to pay their respects.
Sheila E, Judith Hill, Larry Graham and Chanhassen Mayor Denny Laufenburger were just some of the guests spotted attending.
Earlier in the day, a source spotted workers delivering wreaths and other arrangements of flowers, including purple roses and larkspur. An organic food van was also seen parked outside.
"I appreciate the support, love and all the hugs," Larry shared with fans outside the studios. "We appreciate that. And I know that Sheila feels the same way that I feel, that Prince made us all a better musician. Spiritually is the most important thing, he was a very spiritual man. But as a musician, he pushed is he made us better and so we miss him deeply."
Sheila added, "Thank you guys very much," Sheila E told the fans. "Thank you for being here. We appreciate it."
As friends and fans continue to mourn, the Midwest Medical Examiner's office confirmed on Friday that an autopsy was performed on Prince. Results and answers may not be available for "several weeks."
Our thoughts and prayers continue to go out to Prince's family and friends.
—Reporting by Holly Passalaqua