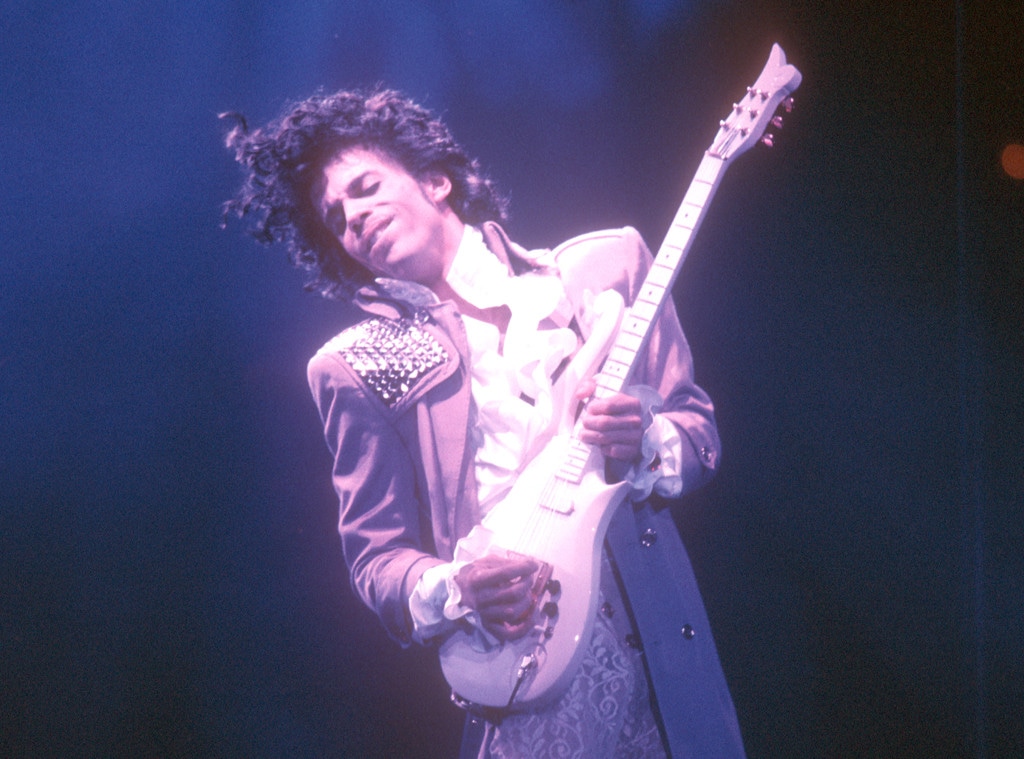 Michael Ochs Archives/Getty Images
Prince's family and friends gathered Saturday at his Paisley Park studios in Chanhassen, Minnesota, where he died at age 57, to mourn and pay tribute to the legendary performer.
The legendary pop performer was found dead Thursday in an elevator inside the famous complex, where he often hosted dance parties and performances for his fans. Scores of them flocked to the studios after the shocking news of his death, turning the outside into a makeshift memorial, complete with flowers and purple balloons, signs and notes. Prince was known as the "Purple One" and one of his most famous singles was "Purple Rain." 
Several of Prince's siblings and other family members were among the attendees of a private gathering inside Paisley Park Saturday afternoon, E! News has learned.
"Thank you for coming. Thank you for loving him," one of Prince's sisters, Tyka Nelson, told the fans outside the gates.
Tyka, who sported purple hair, had made similar comments to the supporters at the complex Thursday.
MARK RALSTON/AFP/Getty Images
MARK RALSTON/AFP/Getty Images
A group of women arrived in tears and hugged and comforted each other.
While no official funeral plans have been announced, men were seen earlier that morning delivering wreaths and other arrangements of flowers, including purple roses and larkspur. An organic food van was also seen parked outside. 
Sheila E, the pop star's former drummer and ex-fiancée, friend Larry Graham, who played bass with him, and Meron, Prince's assistant, were also spotted at the gathering, as was Chanhassen Mayor Denny Laufenburger.
"I appreciate the support, love and all the hugs," Graham told the fans outside the gates. "We appreciate that. And I know that Sheila feels the same way that I feel, that Prince made us all a better musician. Spiritually is the most important thing, he was a very spiritual man. But as a musician, he pushed is he made us better and so we miss him deeply."
 The fans also received gifts: People from the complex handed out big purple round gift boxes containing T-shirts and copies of a tour book from Prince's days with The New Power Generation.
"Thank you guys very much," Sheila E told the fans. "Thank you for being here. We appreciate it."