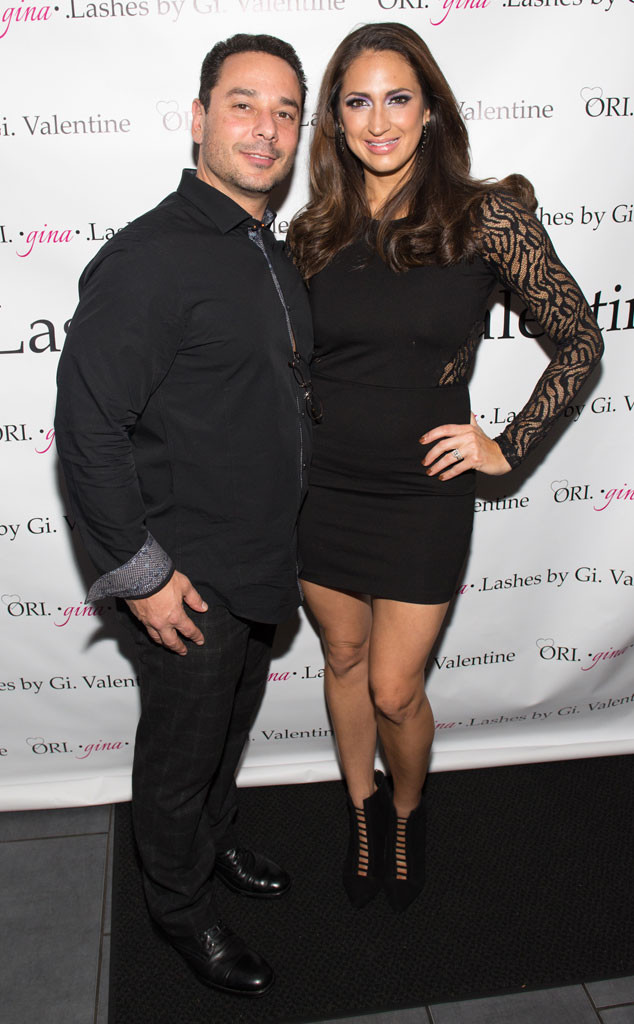 Mike Pont/Getty Images
Former Real Housewives of New Jersey star Jim Marchese was arrested and charged for domestic violence Tuesday night, but his wife, Amber Marchese, tells E! News in a statement that the reports are false.
"Domestic violence is not a joke, and having my husband be accused of such a heinous act is not only hurtful but damaging personally, emotionally and professionally. I would never let myself be a victim of anything or anyone," she tells E! News. "Jim and I were on our way back from LA on a 'red eye' after filming a new TV project. We were actually talking about hooking up and joining the 'mile high' club. Some heavy PDA was involved, just the opposite of what certain people reported they saw."
The reality TV stars prepared to sit back, relax and enjoy the flight, but the situation would suddenly change. "After that brief bit of fun between us we prepared for takeoff and I ordered a glass of white wine. I was peacefully sipping my wine and Jim was sleeping when we were asked to leave the plane. Confused and scared our first thoughts were 'did something happen to our kids???' No explanations or answers were given to our questions and we were immediately separated," she continues.
"All I wanted was my husband Jim so we could figure out what happened and how to help the authorities by answering any questions. All Jim wanted was to make sure I was ok. We asked why we're being removed from the plane. We complied with everyone involved from the flight attendant to the authorities."