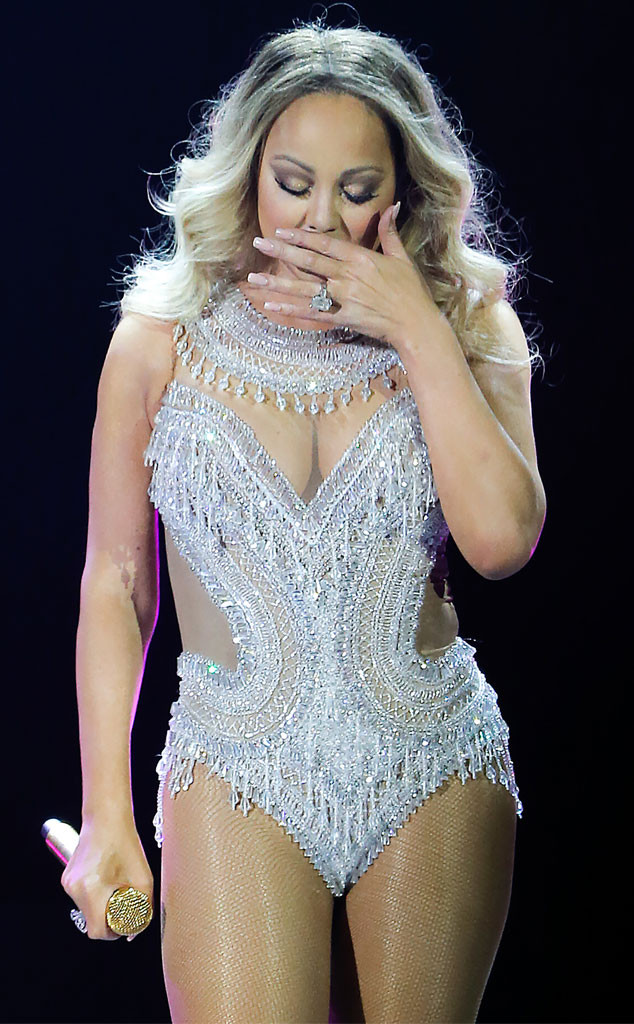 INFphoto.com
The show must go on.
Shortly after Mariah Carey learned that her friend Prince had died at age 57 Thursday, the singer took the stage at the AccorHotels Arena in Paris that night as part of her Sweet Fantasy World Tour. Fighting back tears, she said, "I didn't know if I was able to come out here and put on a show and be festive, but I said, 'I'm in Paris and that's what Prince would want me to do.' To get through it rather than just make everything bleak, we need to take this and honor this."
"He was a friend to me, too, and he talked me through some times I really, really needed somebody. He was an incredible person if you never got to meet him," Carey said. "I'm sure his music has touched every single person in here, so let's have a moment of silence for Prince." She then dedicated "One Sweet Day" to Prince. "It's a very sad day," she said just before the tribute performance, "but we remember the life of somebody who will always be treasured."