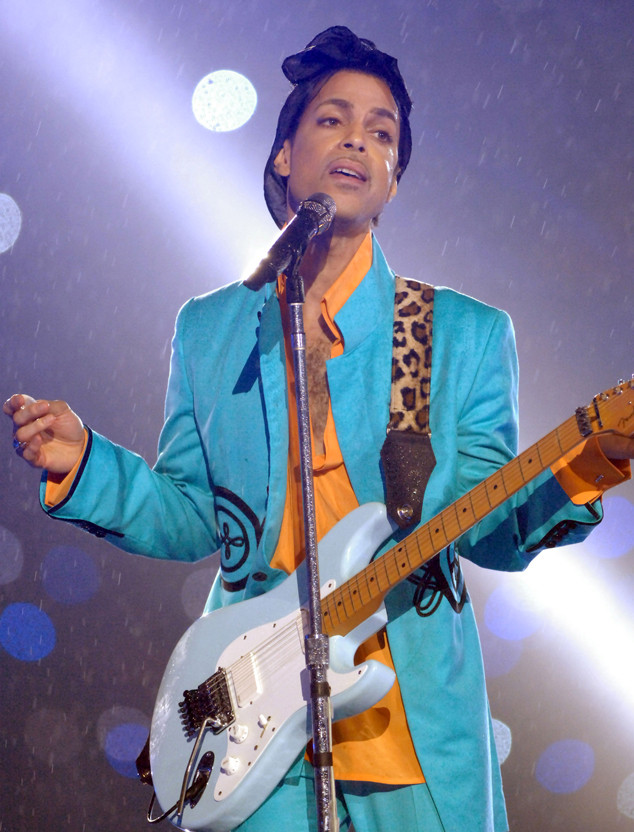 Jeff Kravitz/FilmMagic, Inc
Prince had more accomplishments in his too-short life than we can possibly list off. Grammys. Multi-platinum albums. Singlehandedly bringing raspberry berets and red Corvettes to the forefront of our culture.
So with a life like that, how does one choose a favorite memory? How does one comb through all the amazing concerts, the legendary songs, the completely out-of-this-world, kick-ass fashions to decide how best they'd like to remember an artist? It's easy when that artist has something as memorable and moving as Prince's Super Bowl 41 halftime show.
Let's go back to that day on February 4, 2007. The game, between the Indianapolis Colts and the Chicago Bears, was set to be played at Miami's (outdoor) Sun Life Stadium; a place where the weather is always perfect and ripe for the biggest sports moment of the year, right? Wrong. It was pouring—literally raining cats and dogs.
A less professional (or more diva-esque) artist may have been discourage by this unfortunate turn of events, but not Prince. According to an NFL special on the halftime show, his first reaction was "Can you make it rain harder?"