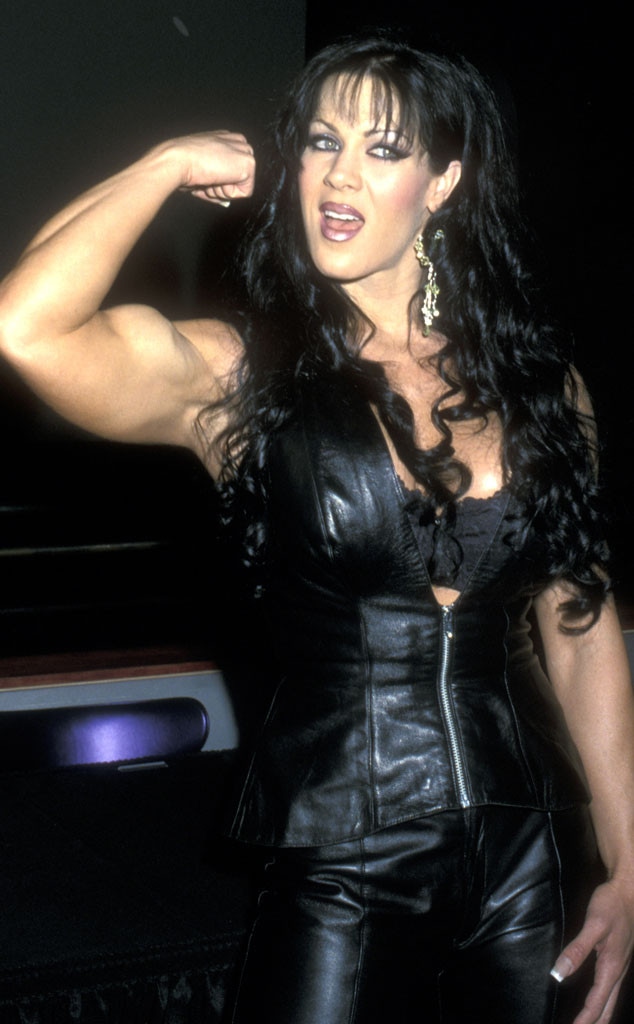 Ron Galella, Ltd./WireImage
She was deemed a "true pioneer for women's wrestling" by her contemporaries. But, what exactly had Chyna Doll accomplished in her near-decade as a wrestler? More than any woman had ever done. 
While the shock of her surprising death is still vibrating throughout the WWE community, handfuls of female industry superstars have hailed the 45-year-old for making their success possible.  
Born Joan Marie Laurer, the New York native initially had dreams of doing virtually everything other than entering the ring. She studied Spanish Literature in college, had a talent for foreign languages, served in the Peace Corps in Guatemala and had worked a handful of odd jobs including cocktail waitressing and singing in a band before she then attempted to become a flight attendant. 
"I'd been rejected at everything," Laurer told The Boston Herald in 1999.
The glamour and entertainment factor of the ring proved intriguing to the Chyna, particularly with her 5'10" frame and strong physique. By 25 years old, she had competed not so successfully in fitness competitions and turned her sights to her first official wrestling match. 
Chyna competed in her first professional wrestling match in 1995 and was later hired by the WWF. In February 1997, Chyna made her WWF debut and two years later she qualified for the King of the Ring tournament, becoming the first woman to do so.
Chyna continued to compete in the WWF until 2001. By this time she had proved herself in the ring and become a household name, showing all women that they can compete on the same level as any man.
A year later, Chyna made her debut in New Japan Pro Wrestling. She competed in her last New Japan Pro Wrestling match in October 2002.
Before retiring in 2011, Chyna briefly competed in Total Nonstop Action Wrestling.
Chyna's dynamic wrestling career paved the way for many woman wanting to get involved in the sport. During her career, Chyna made it known that women can compete and defeat men in wrestling.
Her impact on wrestling was made clear when news broke about her passing. WWE stars immediately took to social media to react to the news and The Bella Twins even tweeted, "Chyna was key in paving the way 4 women in WWE. She is greatly loved & will b greatly missed! Thx 4 inspiring us women wrestlers! #RIPChyna"
While she may be gone, Chyna's legacy will never be forgotten.