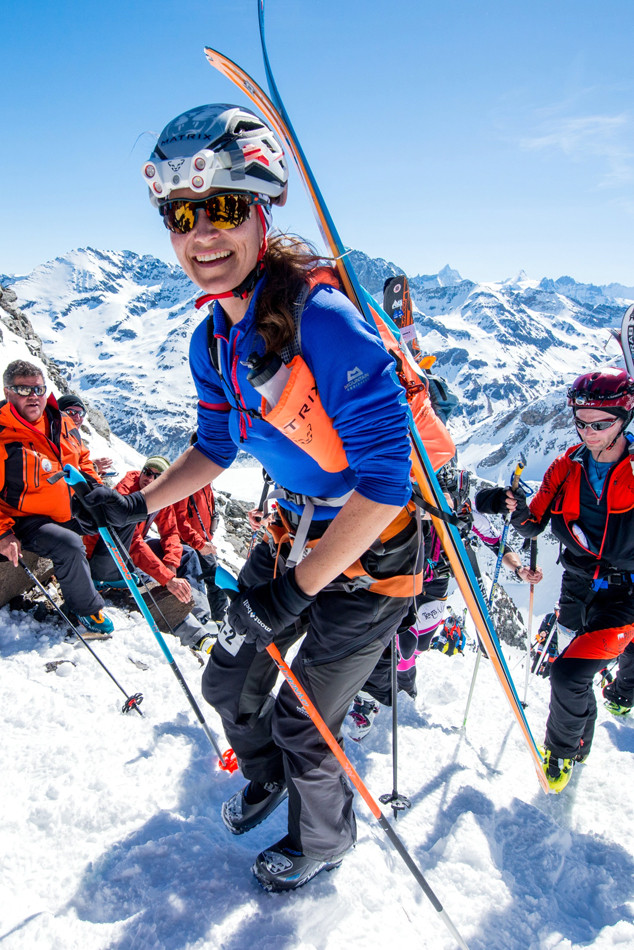 AKM-GSI
Feeling like you've accomplished a ton today? Well, look no further than to Pippa Middleton to help humble you a bit.
Kate Middleton's sporty sister has just begun the Patrouille des Glaciers, a 33-mile charity course that aims to raise awareness for the United Kingdom's National Skier's and Boarder's Charity Disability Snowsport.
The 32-year-old appeared to be all smiles while she climbed through the course alongside thousands of fellow racers in the freezing temperatures.
Pippa was said to have completed the course from Rena to Lillehammer in just under six hours—five hours and 58 minutes, to be exact—and was grinning ear-to-ear as she crossed the finish line.