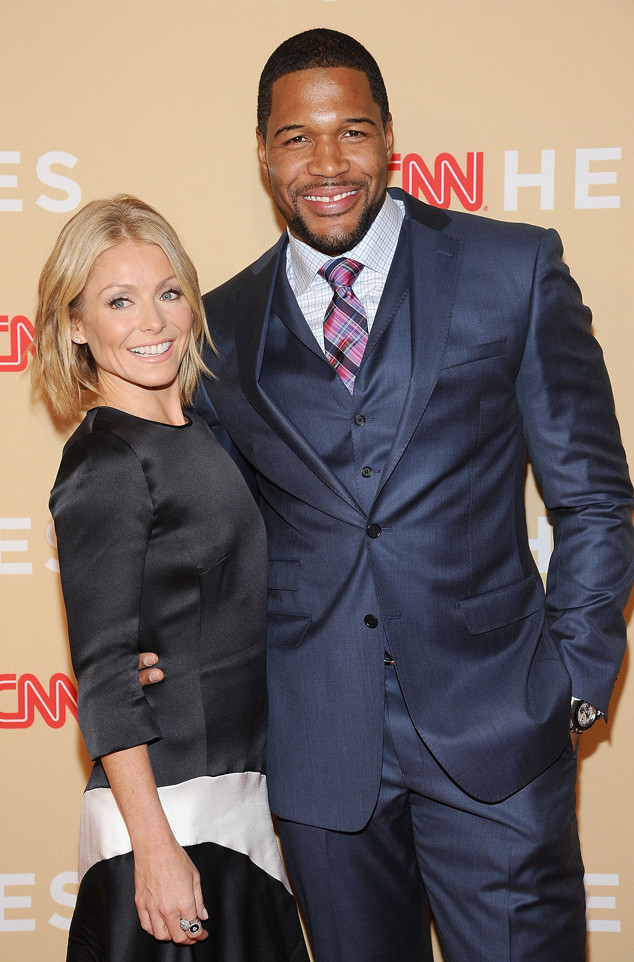 Gary Gershoff/WireImage
When will Kelly Ripa be back?!
E! News has confirmed that the daytime co-host will not be returning to her post on Live! for the rest of this week following the news of Michael Strahan's surprising exit from the show. A spokesperson for the show tells us that Ripa's seat will be filled for the next few days until the beginning of next week, and reveals which familiar faces we can see taking her spot.
"On tomorrow's LIVE with Kelly and Michael, Erin Andrews will guest co-host with Michael Strahan. Friday's show—which already was scheduled to pre-tape on Thursday—also will be co-hosted by Andrews," the spokesperson tells E! News.
"Kelly Ripa will be out on Friday and Monday for a previously-scheduled vacation. On Monday's show, Michael will be joined by Pretty Little Liars star Shay Mitchell."