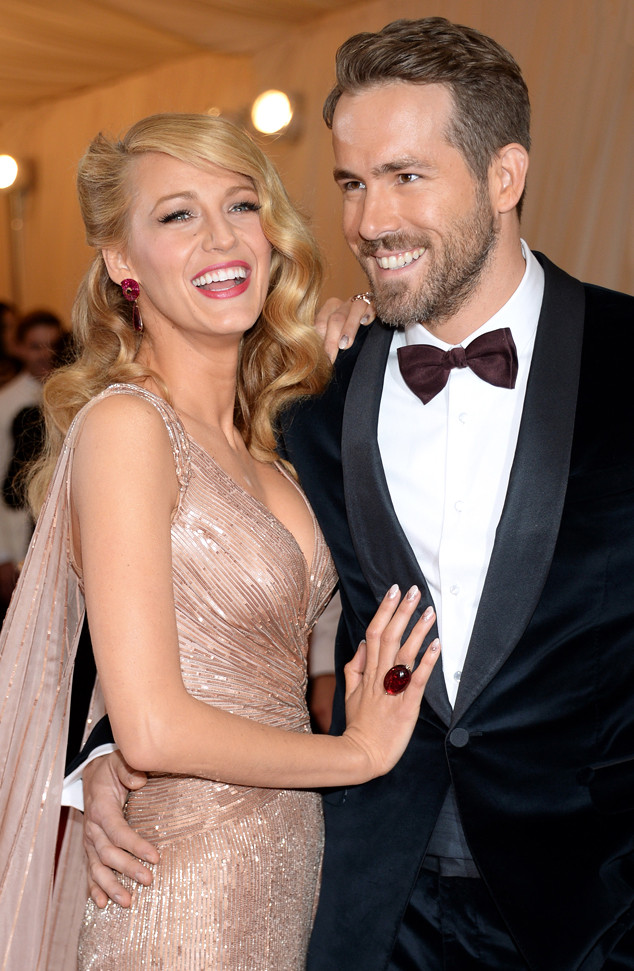 Evan Agostini/Invision/AP
Blake Lively and Ryan Reynolds are gearing up for the arrival of their second child!
Even though the news of The Shallows star's pregnancy only recently broke, it turns out that the couple is already thinking about what they're going to call their little bundle of joy. "Blake is looking forward to having baby number two," a source tells E! News exclusively. "Blake is only in her second trimester, but she already has some baby names in mind."
Blake and Ryan are a famously private couple, so it's no surprise that they're keeping their baby name ideas pretty much to themselves. "She has been talking about it with Ryan and her close friends," the source adds, but notes she's vocal about her desire for more kids.
"She wants at least three children, maybe more."