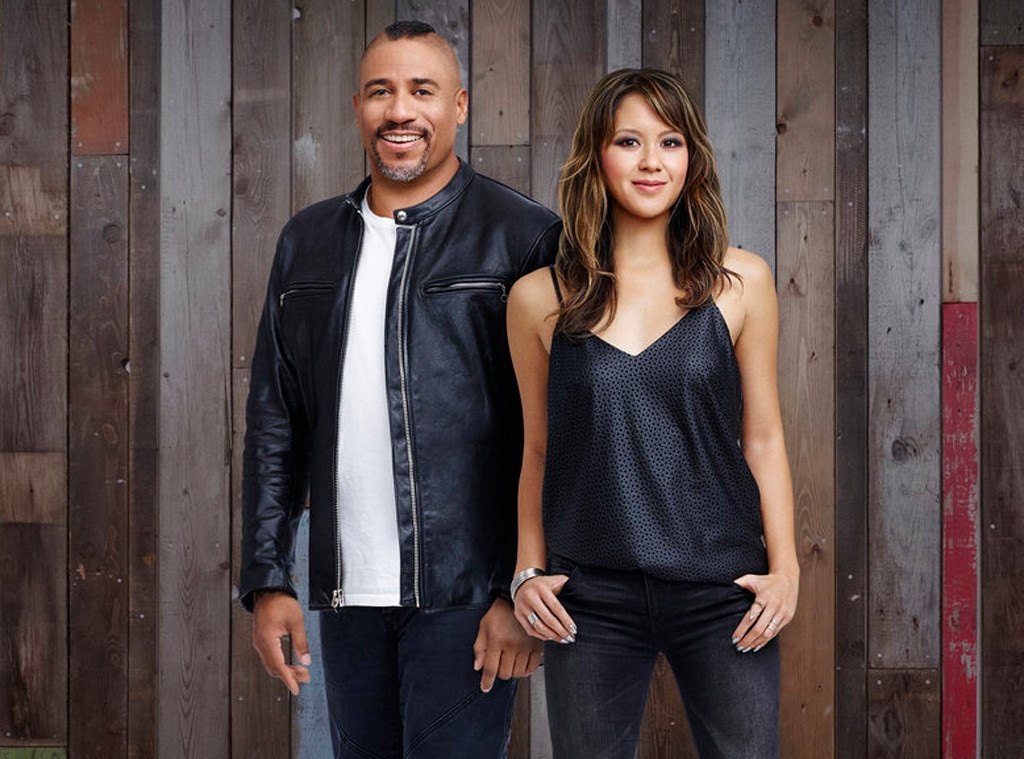 Bravo
It's safe to say you haven't seen donuts like this before. BravoTV.com's digital series, Going Off the Menu, introduces viewers to some pretty atypical food offerings, including donuts from Fill'r Up Gastro Garage, a pop-up foodie haven. In the clip below, exclusive to E! News, hosts Liza De Guia and Russell Jackson take MythBusters veteran Tory Belleci to experience the extreme donuts. What's so special about them? They're cooked with blow torches. Told you it was extreme.
"Please blow my mind," Tory asks his culinary chaperons—and they do not disappoint.
Adam Manacker, a gastro mechanic and Fill'r Up's "Money Man," greets the trio at the door with—what else?—welding masks and a flaming blow torch before he escorts them into the belly of the delicious, blazing beast. Once inside, Adam reveals his crew, who are busy extreme brûléeing everything in sight. The experience inside Fill'r Up is so mind-blowing, even Michelin-rated underground chef Russell is beside himself. "Forget Tory," he says to the camera, looking like a kid in a candy shop. "I'm surprising myself with this one. It's so awesome!"
We'll allow Adam to explain exactly what the guys at Fill'r Up are doing while making their extreme donuts, but suffice to say Tory's mind has been sufficiently blown by the experience. "You had me at donut," he tells his new friend.
If you're hungry for more (and why wouldn't you be?), the first three episodes of Going Off the Menu, including Orange Is the New Black's Lea DeLaria's trip to a secret restaurant, are available right now at BravoTV.com. Tory's trip to Fill'r Up, along with the series' other two final episodes, will debut Monday, April 25.
(E! and Bravo are both part of the NBCUniversal family.)
Watch:
Bethenny Frankel Has "No Food Noise" in Her Home