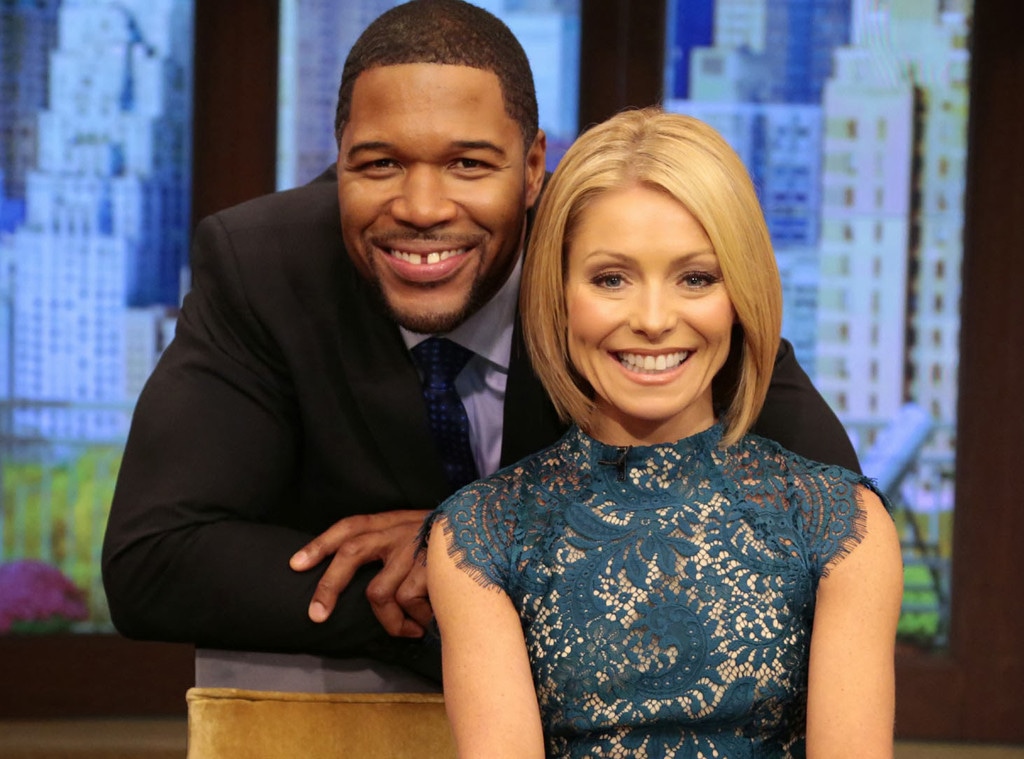 ABC
Fans weren't the only ones blindsided by Michael Strahan's career change.
About an hour after LIVE! With Kelly and Michael aired Tuesday, an internal memo at ABC revealed he would be leaving the show by summer's end to work on Good Morning America full-time. His co-host, Kelly Ripa, did not receive a heads up. In fact, E! News has learned that executives broke the news to her just after the show finished taping—around the same time everyone else first heard about it. "She was livid," a source says exclusively. "It wasn't pretty."
Strahan joined Ripa and others in the meeting. "He wanted to be there. He didn't have to be, but he didn't want to have her hear it and not be there," the source says. "He tried to do the stand up thing." Strahan, who replaced Regis Philbin in 2012, has been a correspondent on ABC's Good Morning America since 2014. When executives decided to move him to the news show full-time, they intentionally kept Ripa and others key staff members in the dark to prevent leaks. "That was a network decision," the source says, adding that it was a carefully executed plan. "It wasn't an overnight decision and took some time to put it in place."
Strahan didn't have a say in the matter.
"He's not the boss," the source tells E! News. "He is an employee of the network."
Still, Strahan remains optimistic about his future.
"He got an amazing opportunity," the source says. "It's a great move for him."
Beginning this fall, LIVE! will audition a new co-host for Ripa.
Strahan is expected to stay on the show through August.
"He didn't just walk out the door," the source says. "He's still there."
When the show returned Wednesday, Ripa was noticeably absent; actress Ana Gasteyer filled in as a guest co-host. After reading articles about his impending departure, Strahan said, "It sounded like I had died." He mentioned his exit right away, though he didn't mention Ripa. "I can't ask for better fans at all. You guys have been absolutely amazing. On top of that, I've worked with an incredible staff here," he said, adding that he's "always available to guest co-host if I get a call."
At the end of Wednesday's show, Strahan said, "I really want to thank, of course, Kelly Ripa, because Kelly welcomed me here and I've learned so much from her, and she's just been an amazing influence on me. This has truly changed my life to be here with her, and I know that the show will continue to be strong and great because of Kelly...Kelly, I thank you. I love you and everyone else here at LIVE!."
In a statement released Monday afternoon, Strahan made sure to give Ripa major props. "My time with LIVE! with Kelly and Michael has been transformative, and my departure will be bittersweet," he said, adding, "Kelly has been an unbelievable partner, and I am so thankful to her and the entire team. I am extremely grateful for the amazing support I've received from all of the fans."