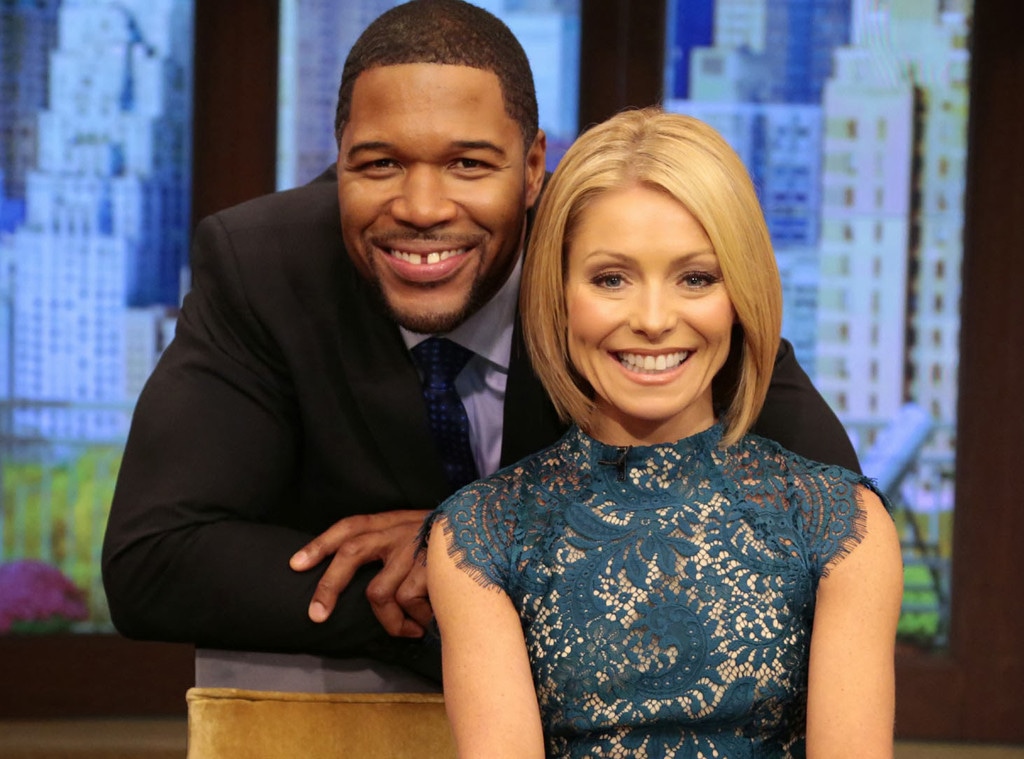 ABC
After four years sitting beside Kelly Ripa, Michael Strahan has decided to part ways from LIVE! With Kelly and Michael in order to take on a new role with Good Morning America.
While we are all certainly sad to see him go, we're also happy to see him continue in a new, exciting adventure. And although no one will ever fill his shoes, it's definitely fun to think about who might come on and join Kelly next!
In fact, we got to brainstorming about a few people who might just be the perfect fit...
Mike Coppola/Getty Images for 2016 Tribeca Film Festival
Mark Consuelos: OK, so a husband and wife working so closely together might not be the healthiest decision. Still, we can't help but daydream about how adorable it would be to watch them take their 20-year relationship on-screen. Things would certainly get interesting!
Anderson Cooper: Kelly and Anderson are close pals, and the journalist has often filled in for Michael on the show. Not to mention, he already has quite a large fan base from CNN that would definitely follow him wherever he goes.
Charles Sykes/Bravo/NBCU Photo Bank via Getty Images
Andy Cohen: Another good pal of the blonde beauty, Andy has filled in on LIVE! With Kelly and Michael several times, too. With a major following on Watch What Happens Live and lots of experience in the industry, the host would make for an easy transition into the role.
Jeffrey Neira/Disney-ABC via Getty Images
Josh Groban: The singer has co-hosted alongside Kelly in the past, and people really adored him. In fact, some fans even campaigned for him to take over the full-time role before Michael officially came on in 2012 (there's actually an entire Facebook page dedicated to it). His slightly nerdy demeanor is charming and adorable and fits well with Kelly's personality.
David Steele/Disney-ABC via Getty Images
Jerry Seinfeld: Jerry and his wife and good pals with Kelly and Mark, and thus the two are very comfortable with one another. In fact, the actor joined Kelly a couple times as co-host and was the first person to join her after Regis Philbin left. Despite the somber tone after his departure, Jerry managed to add a great sense of humor to the show, bringing the audience lots of laughs.
Jason Merritt/Getty Images
Von Miller: Going along the same football route (since Michael was such a success on the show), Miller gained a big following on Dancing With the Stars and would bring a new fan base to LIVE! With Kelly.
Who would you like to see take on the hosting duties with Kelly? Sound off in the comments below!