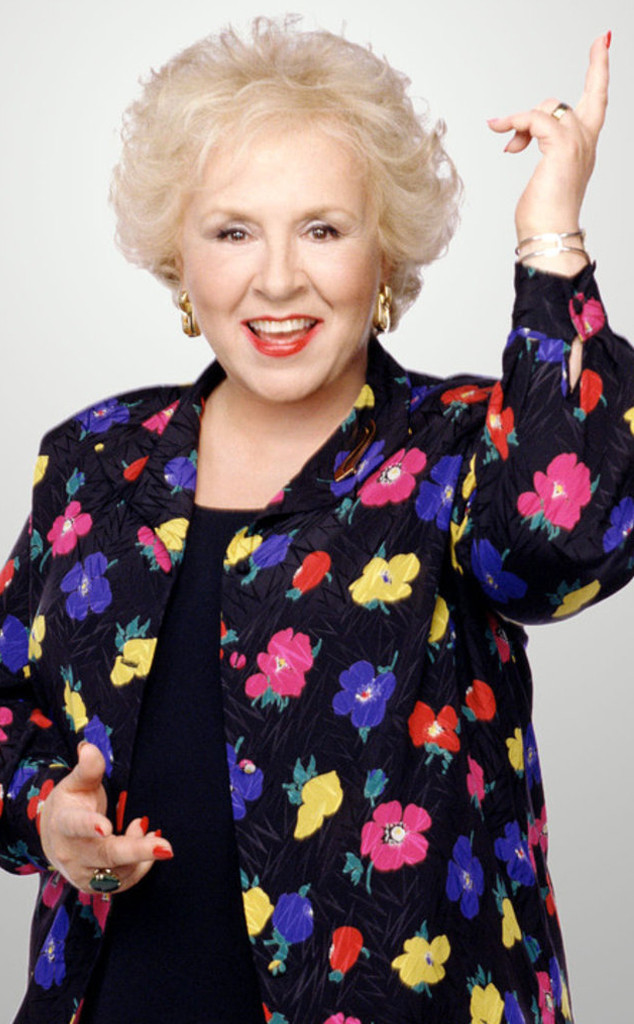 CBS
One of TV's most beloved moms has passed away.
Doris Roberts died Sunday in Los Angeles, TMZ reported. She was 90 years old.
Fans will easily remember the actress from her role as Marie Barone on the long-running CBS comedy Everybody Loves Raymond. From 1996 to 2005, the star brought the laughs as Ray Barone's (Ray Romano) mom and Debra Barone's (Patricia Heaton) mother-in-law. As soon as the news broke, her co-stars expressed their condolences to the family.
"Doris Roberts had an energy and a spirit that amazed me. She never stopped," Romano said in a statement to E! News. "Whether working professionally or with her many charities, or just nurturing and mentoring a green young comic trying to make it as an actor, she did everything with such a grand love for life and people and I will miss her dearly."
"Truly the end of an era. My wonderful TV mother-in-law and ELR nemesis Doris Roberts was a consummate professional from whom I learned so much," Heaton also wrote on Twitter after the news broke. "She was funny and tough and loved live, living it to the fullest. Nothing gave her greater joy than her three wonderful grandchildren, of whom she was so proud. It truly was a privilege Doris. I love you and miss you."
Show creator Phil Rosenthal also tweeted with the message, "We loved our mom, the great #DorisRoberts. A wonderful, funny, indelible actress and friend."