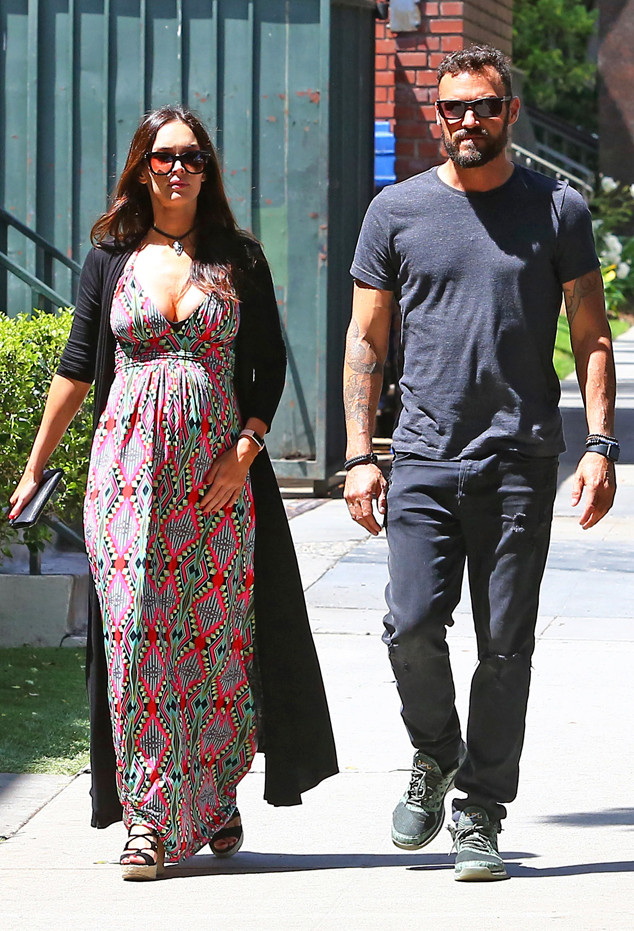 CPR/FAMEFLYNET PICTURES
They're giving love another chance!
Megan Fox and Brian Austin Green aren't getting divorced "anytime soon," a source tells E! News exclusively. Megan, who is pregnant with their third child, and Brian have taken time since announcing their split last year to try to improve their relationship.
"Brian and Megan been working on themselves as individuals and things have gotten better between them as a couple," the insider tells us. "They have been getting along great. They are best friends and know each other very well."
In addition to their love, the source tells us that the couple has "a huge physical attraction that never went away."
Already parents to Noah, 3, and Bodhi, 2, Megan and Brian can't wait to welcome baby No. 3. "They admire each other on how they are as parents and are looking forward to bringing their third child into this world," the source adds. "Megan's favorite thing is being a mom and spending time with her family. They are living together not separately. Megan is feeling happy and healthy and is working out and taking it easy."