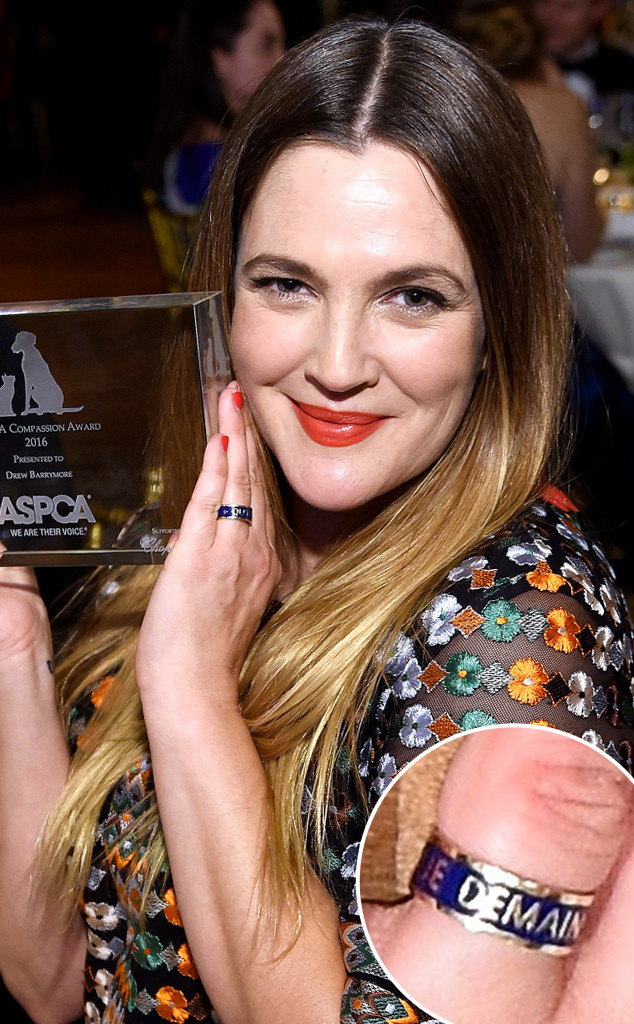 Jamie McCarthy/Getty Images for ASPCA
Drew Barrymore is changing up her jewelry game.
The actress, who recently revealed that she's divorcing husband Will Kopelman after nearly four years of marriage, has decided to ditch her wedding ring and rock a new accessory on that finger. And it's not just any random piece.
Barrymore was honored at the ASPCA's 19th annual Bergh Ball last night in New York, and while holding her award, we noticed that a nice blue and gold ring has replaced her diamond. The new ring is a 14-carat gold and blue enamel piece with words, "Qu'Hier Que Demain," which is a portion of the French phrase meaning, "More Than Yesterday, Less Than Tomorrow."