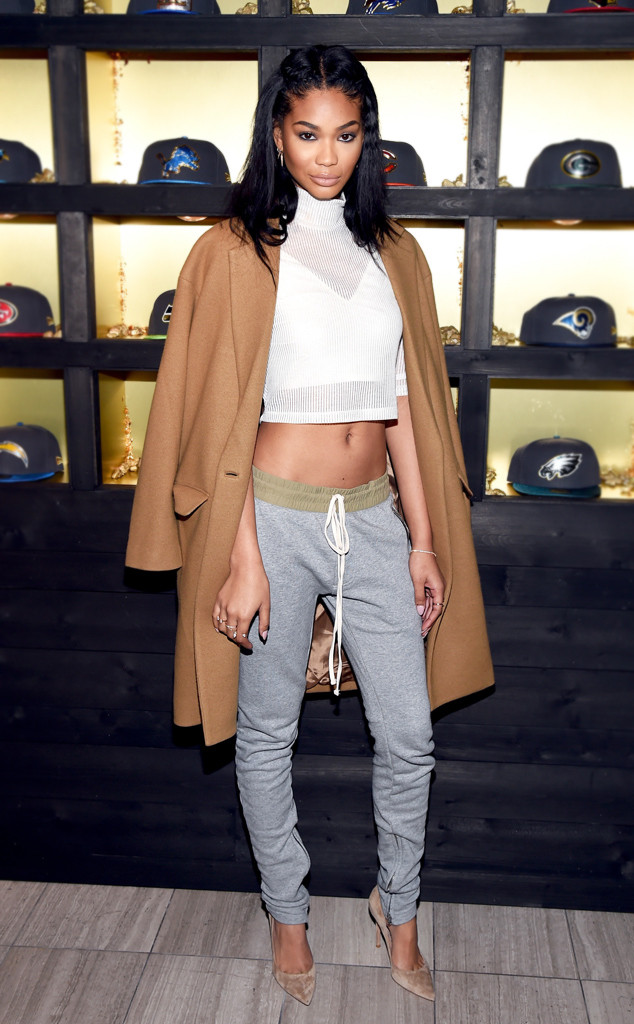 Ethan Miller/Getty Images
Feeling crop-top fatigue? You're not the only one.
The trend has been going strong for the past few years, and with music festivals and summer rapidly approaching, you'll still have plenty use for your favorite cut-off tops. To style them in fresh ways, however, look no further than Hollywood It Girls and models of the moment.
Take Chanel Iman, for instance, who pairs her crop top with relaxed-fit drawstring pants. To keep this look elevated rather than nighttime-ready, invest in luxe fabrics. Faux leather or suede trousers that cinch in at the ankle are the ticket, while a sheer crop top will create a nice contrast between fabrics.