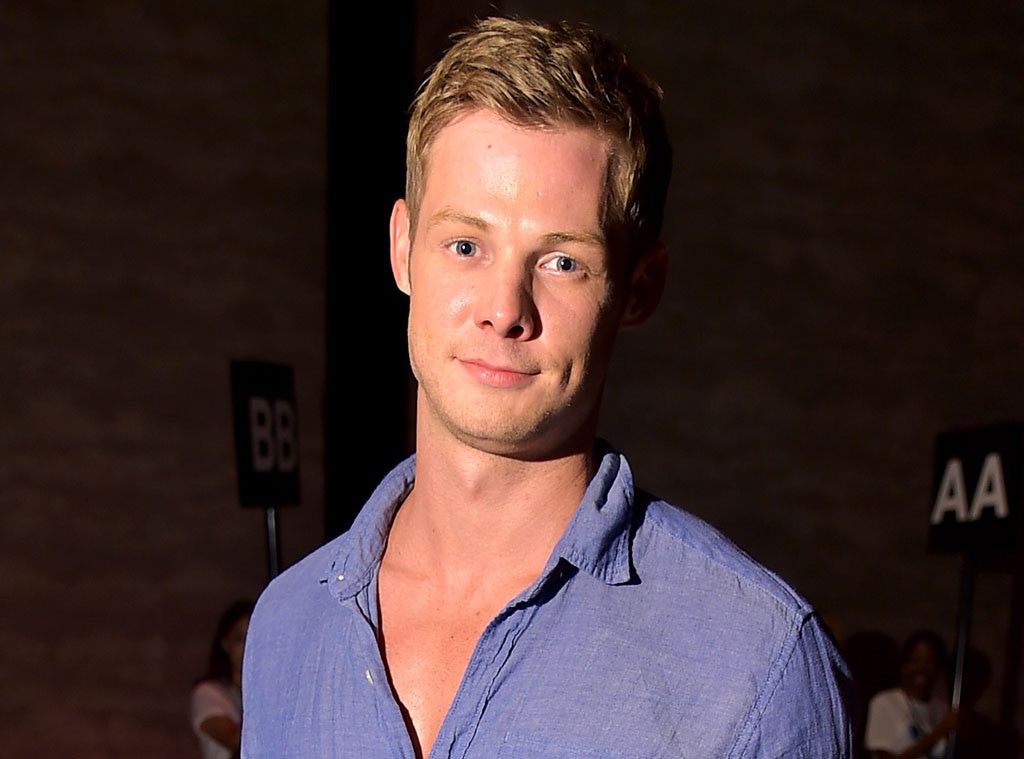 Michael Loccisano/Getty Images
UPDATE: Brandon Jones is headed to jail. The actor was sentenced to 180 days in jail for pointing a gun at a neighbor during a dispute, the Los Angeles County District Attorney's Office announced. 
Jones also was immediately sentenced to three years summary probation, 30 days of community labor and 26 anger management classes.
————
Pretty Little Liars star Brandon Jones was arrested late last month for allegedly brandishing a knife and pulling a gun on his neighbor, E! News has learned.
The 27-year-old actor, who plays Andrew Campbell on the ABC Family-turned-Freeform series, was jailed on March 24 and released on a $50,000 bond earlier the next morning, police records show. He is due to be arraigned Thursday.
Jones was charged with brandishing a knife and later pointing a handgun at a neighbor during a neighborhood dispute, the Los Angeles District Attorney's Office said in a statement to E! News. Jones faces one felony count of assault with a firearm and one misdemeanor count of exhibiting a deadly weapon in this case.
"It is our understanding that the gun in Mr. Jones' possession was fully legal and registered, that he was on his girlfriend's private property, and that he and his girlfriend felt that they were under threat in a dispute with neighbors," Jones' rep told TMZ.
In addition, he was also charged with another misdemeanor count of exhibiting a concealable firearm in public, stemming from an Oct. 30, 2015 incident in which he allegedly exhibited a hidden handgun during a dispute with a neighbor at his North Hills home, prosecutors said.
If convicted of all counts, Jones could be sentenced to more than five years in state prison. Police are still investigating.
In addition to Pretty Little Liars, Jones has also appeared on shows such as Unbreakable Kimmy Schmidt and The Fosters.
(Originally published Thursday April 14, 2016 at 10:58 a.m. PST)