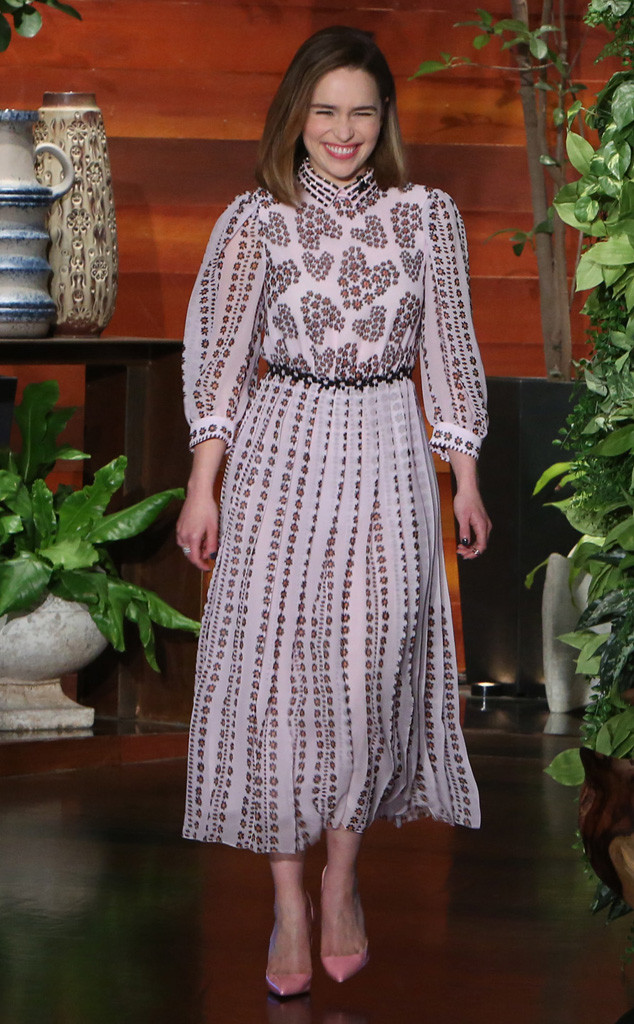 Michael Rozman/Warner Bros
Looks can be deceiving!
Emilia Clarke didn't feel very sexy shooting the cover for Esquire's "Sexiest Woman Alive" issue. The magazine bestowed the Game of Thrones actress with the title last year. And while it was an honor to join the ranks of Penélope Cruz, Mila Kunis, Angelina Jolie and other stars, Clarke admitted on The Ellen DeGeneres Show Thursday that it was a "funny shoot." Until she gets replaced this fall, "I feel like I should have opened supermarkets or something with that title."
Clarke has dared to bare before, as fans of her hit HBO series are well aware, but posing for a racy pictorial was a different experience. "Doing those kind of sex scenes on camera is one thing, but doing it as yourself, I need alcohol to do. That's what I needed," she recalled. "They just kept giving me vodka, and I would be like, 'I'm just going to keep the duvet. I'm going to keep the sheet up.' They'd be like, '3, 2, 1, go!' and just yank it down. You'd be like, 'Oh, no!'"