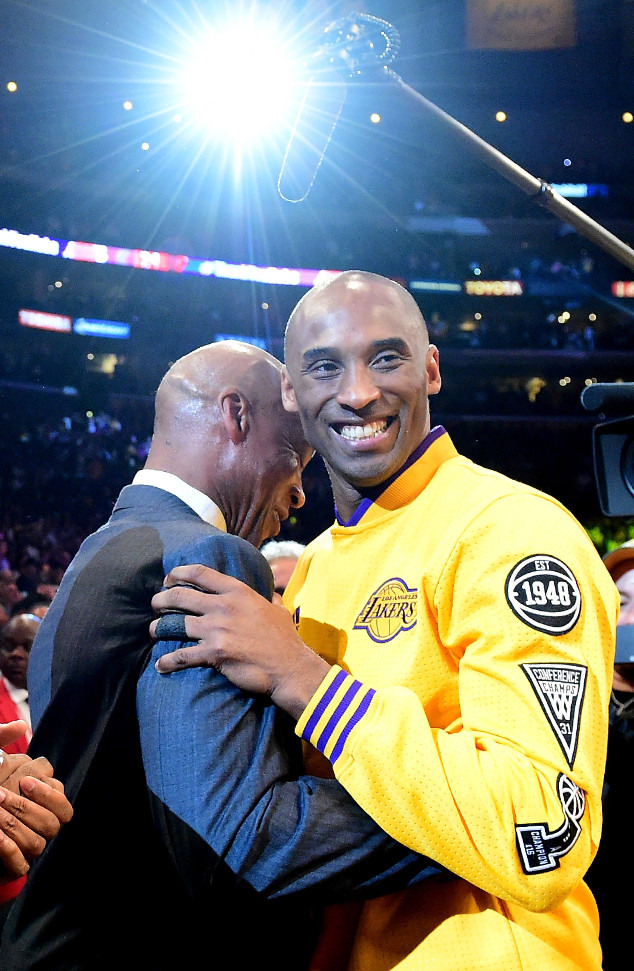 Harry How/Getty Images
It's a bittersweet night for Los Angeles Lakers fans.
Tonight marks NBA champ Kobe Bryant's last game before retiring from basketball, so you know that it was an emotional, and star-studded, event. A number of big names gathered together to cheer on the Black Mamba as the purple and gold took on the Utah Jazz at the Staples Center Wednesday night.
The game opened with a sweet tribute video in honor of Bryant, with heartfelt messages from fellow players, teammates, coaches, and of course, Lakers superfan Jack Nicholson.
Lamar Odom, who shared the court with Kobe from 2004 to 2011, said, "It's your little brother, L.O. Just wanted to tell you I love you. You had a great career. I'm proud to say that I was right there with you. Carpe diem."
Closing out the video, Nicholson told the star baller, "Kobe, goodbye. I think I may retire with ya. I'm not sure but it's been great watching you. and I hope you enjoyed it half as much as me and my family have. You have been an inspiration to us all and L.A. loves you."
Magic Johnson also gave a loving speech, and embraced Bryant before he hit the court to play his final game.
Meanwhile, a number of stars made sure to see the action live from Staples Center.
Kanye West, Jay Z, Adam Levine and Behati Prinsloo, George Lopez and David Beckham were a few of the big names who snagged tickets for tonight's historic game.
It's surreal to know that after 20 seasons, Kobe will be hanging up his jersey for good.
We'll miss you, Mamba.