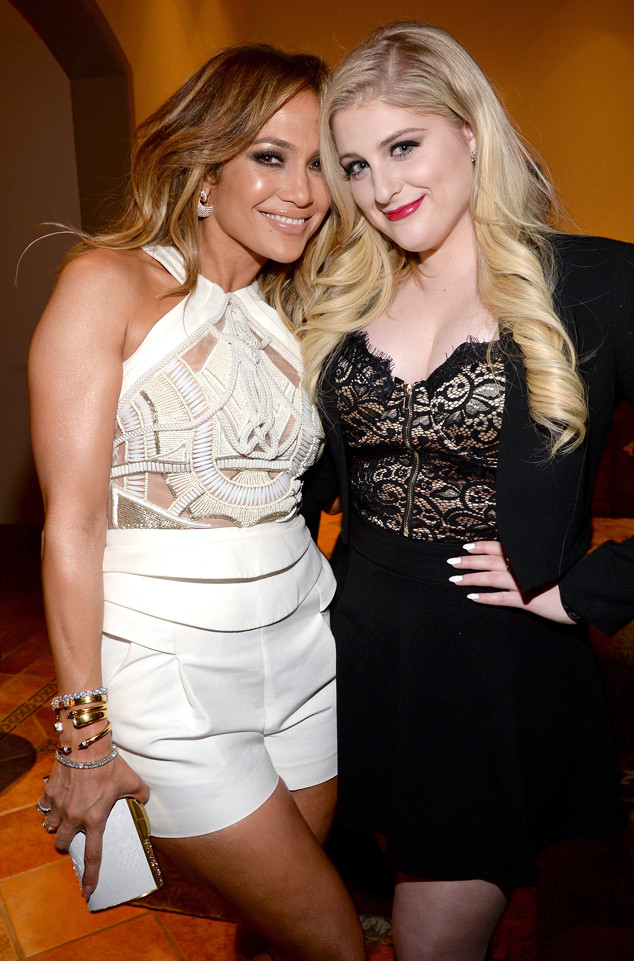 Kevin Mazur/BMA2015/WireImage
Meghan Trainor is speaking up on behalf of J.Lo.
Immediately after Jennifer Lopez's debuted her new single, "Ain't Your Mama," with a killer performance on last week's American Idol finale, the Internet picked up on the fact that the catchy pop song was co-produced by Dr. Luke, the write-producer who's been locked in a legal battle with Kesha since she sued him in 2014 for alleged sexual abuse.
What followed was a rash reaction from the Twitterverse that had weeks ago pleaded with Sony Music to #FreeKesha from her contract that kept her legally connected to Dr. Luke.