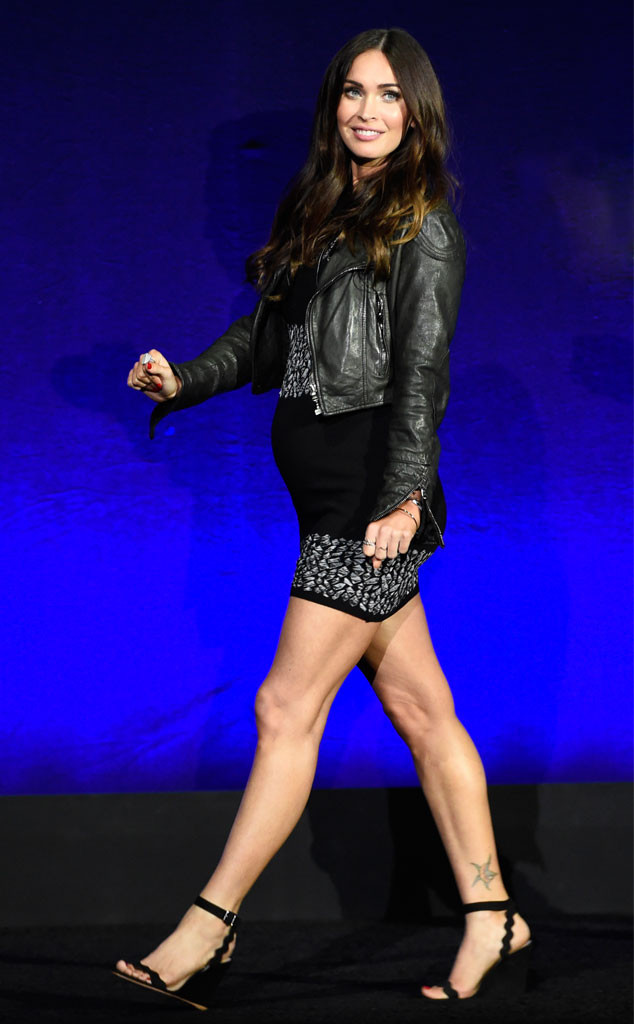 Chris Pizzello/Invision/AP
Well, that answers that!
After E! News broke that Megan Fox was expecting her third child yesterday evening, the first question on everyone's minds was: who is the father?
And while Fox didn't exactly flat-out answer the growing speculation, she did post a collage on Instagram showing her posing with three recent male co-stars—Shia LaBeouf, Will Arnett and Jake Johnson.
The mother of two also posted the following as the caption to the photo, "#notthefather." So there you have it, you guys!