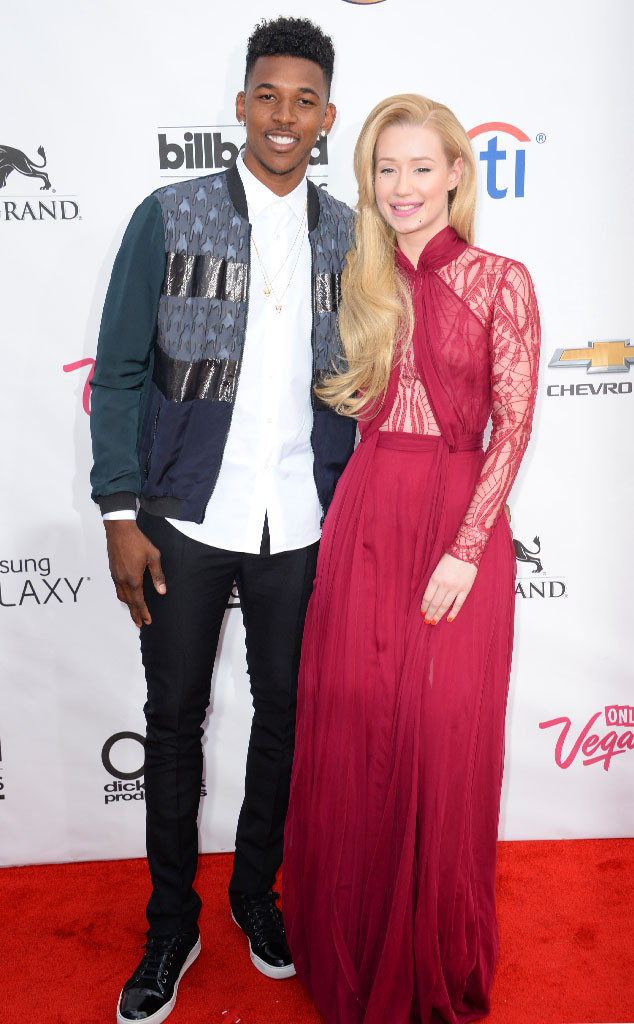 ROBYN BECK/AFP/Getty Images
Iggy Azalea takes cheating very seriously.
The "Fancy" rapper talked about her fiancé's recent controversy, in which fellow basketball player D'Angelo Russell secretly filmed Nick Young discussing women, including a 19-year-old he met at a club. Russell denied leaking the footage, but as soon as it hit the Internet cheating rumors swirled. Appearing on Tampa Bay's Wild 94.1 radio show, Iggy addressed D'Angelo and Nick's feud and how the situation is affecting her relationship.
When asked about how she feels about the bro code, Iggy was quick to clarify that her impending nuptials are far more important than an "unspoken" code. "I have an actual spoken commitment that you're going to get married to me, and that involves not doing any of those other things, so screw guy code," she said.
She admitted that the Los Angeles Lakers players often try to catch each other doing "regular guy stuff" like running down the halls naked or "taking a poop," but said D'Angelo's secret filming went too far.