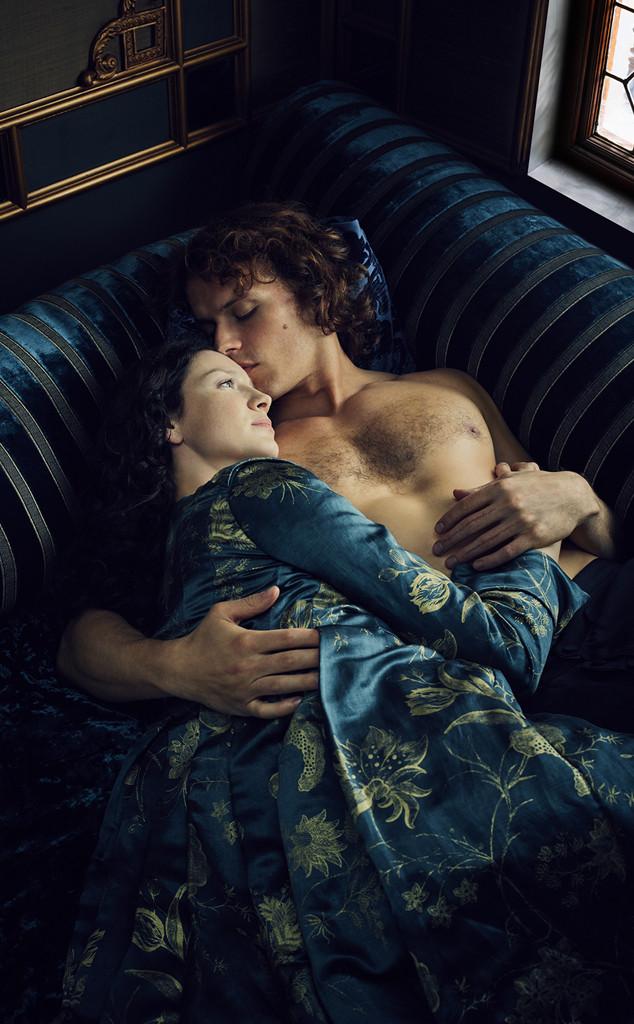 Starz
Oof.
Season two of Outlander may finally be here, but we kinda feel like we've been hit with a ton of bricks. Book fans knew Claire (Caitriona Balfe) would eventually return to her first husband, Frank (Tobias Menzies), in the 1940s, but we can't say we were expecting it to happen so soon.
We were crying out right alongside Claire in the opening moments, as she realized where she was and what she had just left behind. We tried to be right there alongside Frank as he found himself reunited with the wife he thought he had lost, but it was truly difficult after having gotten to know the true, other love of Claire's life, Jamie (Sam Heughan).
While Frank is not our favorite (which is only partly his fault), we were actually shocked to see how quickly he accepted Claire's explanation and current condition. Sure, she just time traveled 200 years in the past, got married to another man, fell in love with that man (in that order), and became pregnant with his child, but after a quick and terrifying bout of breaking everything, Frank was willing to overlook it all. He wants Claire back, and he's even willing to raise her child as his own, since he himself is sterile.