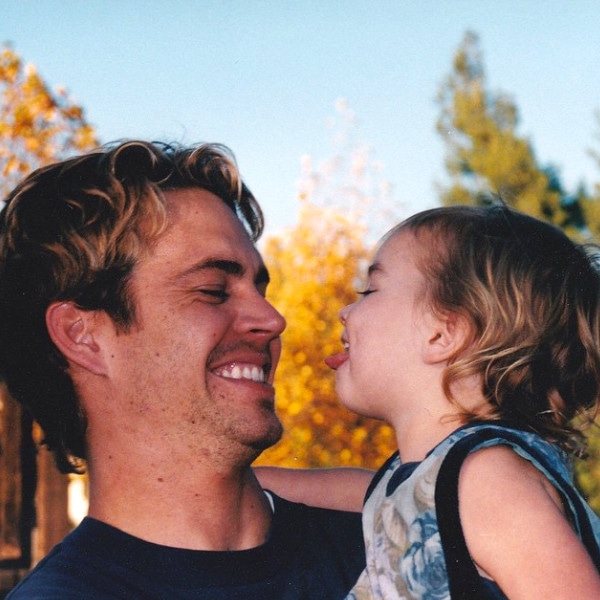 Instagram
Paul Walker's daughter, Meadow Walker, was awarded $10.1 million dollars after a settlement with Roger Rodas' estate.
Rodas was killed along with Meadow's father in a 2013 car crash, and just today her lawyer Jeffrey Milam released the following statement regarding the settlement decision:
"The amount paid by the estate of Roger Rodas into a trust for Meadow Walker only covers a fraction of what her father would have earned as an international movie star had his life not tragically been cut short."
His statement continue, "Through his estate, Mr. Rodas, the driver of the car, took partial responsibility for the crash. Meadow's lawsuit against Porsche AG—a $13 billion corporation—intends to hold the company responsibly for producing a vehicle that was defective and caused Paul Walker's death."
Probate papers filed in November 2014 state that while Rodas was "not directing the car through any particularly unsafe maneuvers when it went out of control," he was "nevertheless…responsibly, in part, for the accident."
Milan further explained that after expenses and attorneys' fees, Meadow will receive approximately $7.2 million from the settlement.
Earlier this week, in an unrelated lawsuit, a judge shut down all four allegations made in a lawsuit filed by Rodas' widow including negligence, wrongful death and product liability.
"The issues in the cases are very different. The federal case was filed on behalf of Roger Rodas, who was the driver of the Porsche Carrera GT and was killed instantly upon impact," Milam told E! News in response to the judge's ruling. "Meadow's father, Paul Walker, was a passenger in the car. He survived the crash but was trapped and burned to death because of the vehicle's defects."