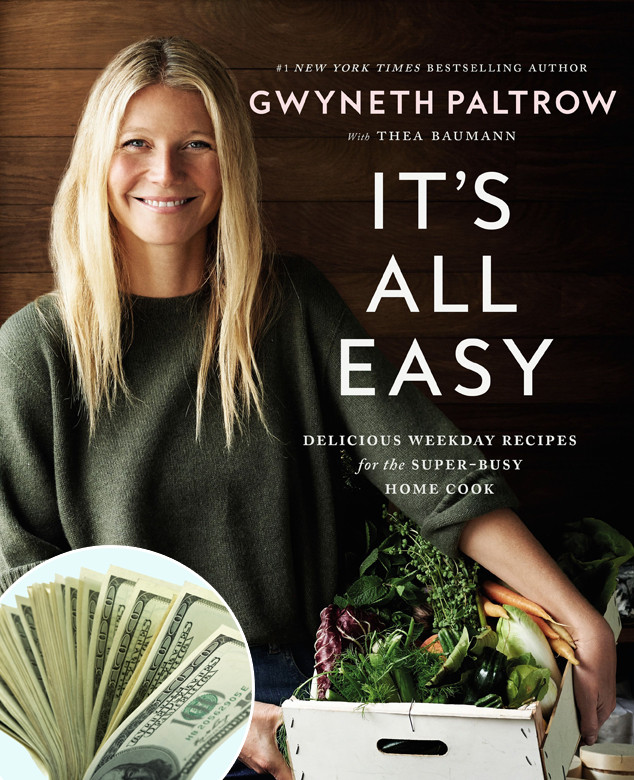 Grand Central Life & Style; iStockphoto
Much has been written about the cost of living like Gwyneth Paltrow. The information is endless, really.
She wears a $168 "beauty balm." She gives herself $50 "vagina steams." She buys her friends $244 toothpaste squeezers. She does not drink a $200 smoothie.
But never before has such an encyclopedic vault of Paltrow's daily routines been available to her adoring public for their pricing pleasure. We are, of course, talking about her new cookbook It's All Easy, out today. The premise of this tome—nêe, bible—is a collection of GP's favorite recipes when she's feeling "easy" or "casual." Not in the mood to whip up some ghee for your all-natural spelt risotto? Try the mason jar noodle salad instead!
This cookbook also provides the opportunity to peek into the minutiae of the actress' daily life. What kind of nut milks does GP buy? What kind of newfangled asian grocery do we have to find to cook these things? These are, after all, easier recipes, which makes the weekly cost of said meals even more fascinating. In the name of getting to the bottom of all things Paltrow, we've picked out a weekly It's All Easy diet and calculated the costs for the entire thing. First, the eatin', made from randomly-chosen meals in the book: