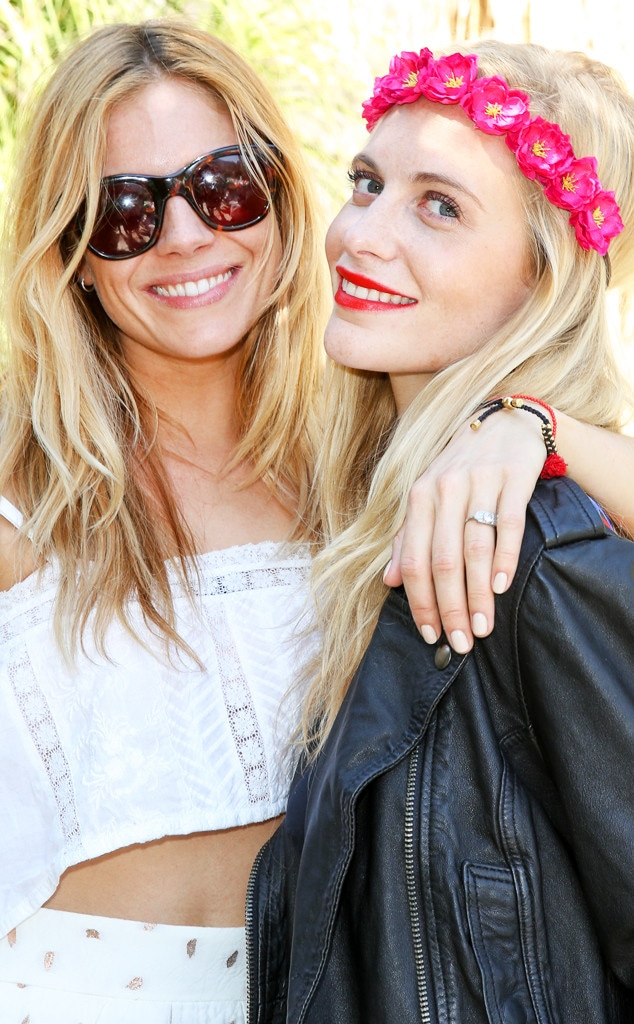 Chelsea Lauren/Getty Images
Most of already know that SPF is a non-negotiable skin-care habit. 
After all, you don't get skin like Sienna Miller and Poppy Delevingne without taking matters into your own hands. The advice of covering up and caring for your skin rings especially true if you're desert bound for days at a time this upcoming festival season. While we don't doubt for a second that you're packing that bottle of SPF, there are other factors to consider. Do you wear extra SPF if you're in the sun all day? How often do you need to reapply? How do you keep makeup intact when reapplying?
These are all questions that we asked celeb aesthetician Kate Somerville in regards to our festival season skin-care regimen. For her tips on staying hydrated and protected, specifically under the rays of the sun, keep reading!
Rule #1: Don't Forget the SPF: We've heard it before, but that's because it's true. "SPF protection is the most important element for healthy skin year round, but its particularly important when you're in the sun," reminded Kate. Although it's a good start, being diligent about slathering on SPF isn't the whole of it. Here's what you need to know.
Start With a Deep Cleanse: "Warm weather causes sweat which can clog pores, and wind brings out dust and dirt which can also clog pores and cause skin irritation. So it's really important to cleanse effectively and thoroughly," explained Kate about desert conditions. To prepare, the expert recommended a double cleanse approach. Use a cleansing device, like the Clarasonic, to really get into your pores and follow up with a gentle exfoliator, like ExfoliKate, to give your skin that glow.
Hydrate With a Lightweight Moisturizer: Once skin is squeaky clean, follow up with an oil-free lightweight moisturizer. "You can also incorporate a lightweight serum, like Skin Inc. Hyaluronic Acid Serum, packed with hyaluronic acid to boost skin's hydration levels and leave skin smooth and glowing without clogging pores," shared Kate.
Keep Tabs on Your SPF Application: Once you've cleansed and moisturized, lather on the SPF. A sheer fluid version, like Lancer Sheer Fluid Sun Shield Broad Spectrum SPF 30 Sunscreen, easily layers over other products. "There's nothing you need to do differently, just make sure that you apply 30 minutes prior to going in the sun and reapply every 2 hours," recommended the pro.
Watch:
How to Perfect Before-Bed Skin Care
Spray-On SPF Is Your Friend: Reapplication is especially important when you're at a festival because you're outdoors and constantly sweating. A spray version, like Amore Pacific Sun Protection Mist Broad Spectrum SPF 30, will keep you covered without ruining makeup. "Just be sure to evenly apply if you're using a spray," said Kate.
Stay Fresh With an Oil-Absorbing Mist: If you're in direct sunlight, say at Coachella, it's important to keep skin hydrated. To retain moisture throughout the day, Kate recommends carrying a face mist with you. "Look for mists, like Kate Somerville's Nourish Firming Hydrating Mist, that contain oil-absorbing ingredients (like Montmorillonite clay) that are ideal for warm weather," shared the pro. 
This story was originally published on April 7, 3016.