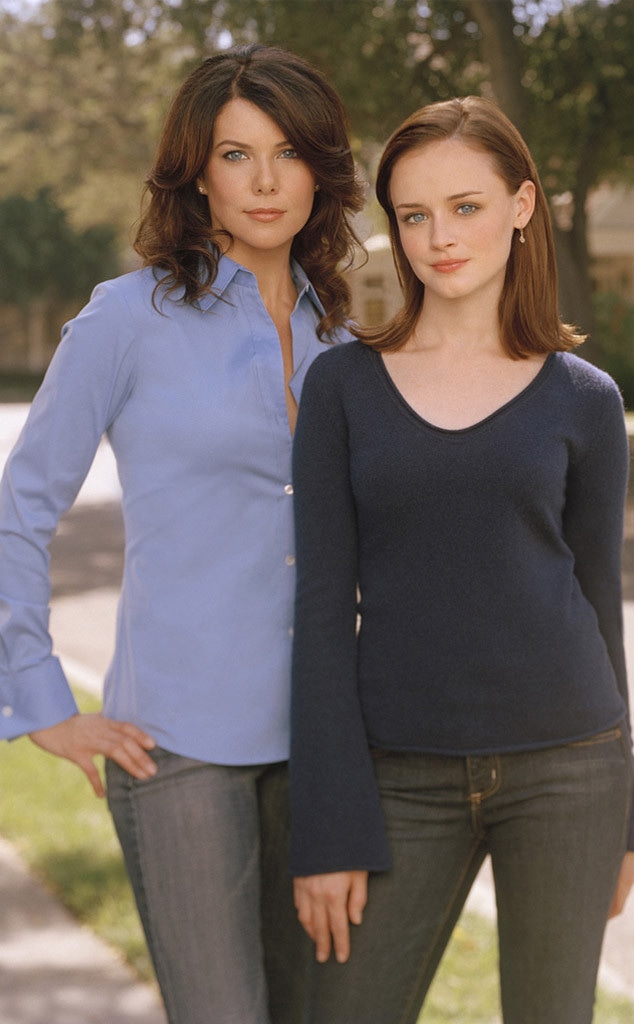 The WB / Frank Ockenfels
Get the coffee on, Gilmore Girls scoop is here. In Entertainment Weekly's cover story about the show's revival on Netflix, there are new details that will make any fan of Lorelai and Rory gasp. What kind of details? Oh you know, how star Lauren Graham reacted to the now infamous final four words.
"Amy didn't realize that I didn't know them, so we hadn't really talked about it," Graham told EW. "For some reason, my first question was, 'Who says them?' Because I assumed it was one character, when it's two. It's not as resolved as I thought they would be. I thought they would be 'Honey, I'm home!' or something like 'Goodbye, small town!' So I was like, 'Oh, really?'"
What we also know: Luke (Scott Patterson) and Lorelai still aren't married—yet—and Rory's (Alexis Bledel) career has stalled. Viewers will also get a musical number in the "Summer" episode from Sutton Foster, Kerry Butler and Smash's Christian Borle. It's an original song about the history of Stars Hollow, according to EW.
There's also the whole Melissa McCarthy kerfuffle. In an interview after the revival was announced, show creator Amy Sherman-Palladino said the actress was too busy. Then McCarthy fired back that she wasn't asked, but now she is too busy. Drama.
"There's nothing malicious going on," Sherman-Palladino told EW. "We've just put it out into the universe; we're here until May 10. I know what the scene is. I'll pre-light it for her. She can drive up, run in, shoot it, and run out. I can get her in and out in two hours."
For her part, McCarthy said she's thrilled the show is coming back, even if it is without her.
"I didn't actually get asked to do it. But I think they thought I was busy, and then by the time it did come up, then I actually was," McCarthy told E! News' Marc Malkin while promoting her new movie The Boss. "I'm actually thrilled that it's happening. I loved that show, and I think the fans for that show are super loyal and great and I will watch every single one of them."
Does the new scoop pique your interest in the Gilmore Girls revival? No premiere date was given.
Watch:
Melissa McCarthy Talks "Gilmore Girls" Reunion