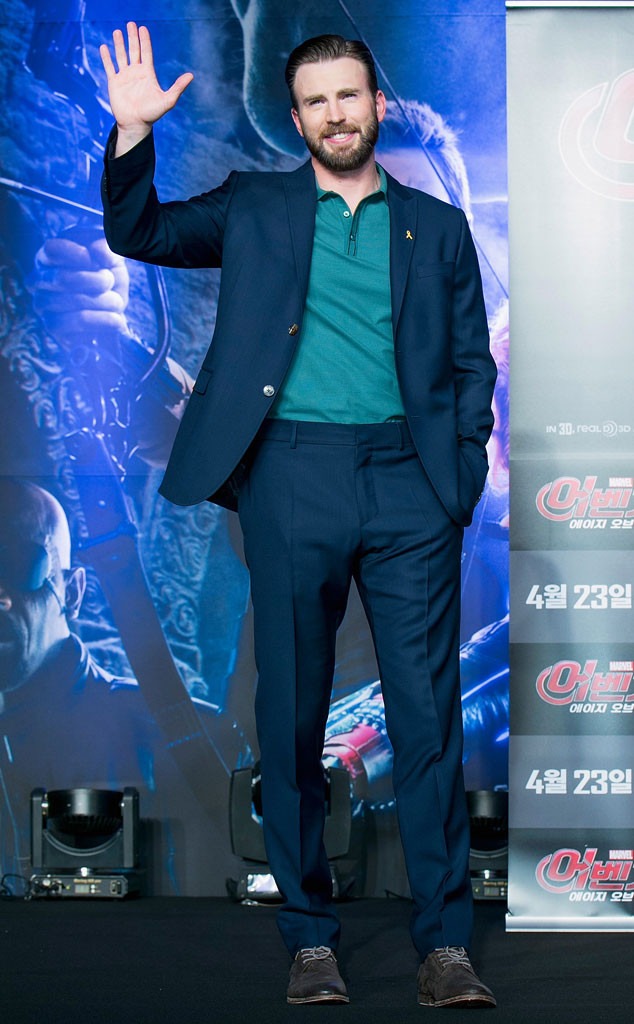 Han Myung-Gu/WireImage
Chris Evans is a man that knows exactly what he likes.
The actor stopped by Anna Faris' podcast titled Anna Faris Is Unqualified, alongside comedienne Jenny Slate, when things took risqué turn and got candid very quickly.
Anna asked Chris whether he's more interested in T or A, and if he's into being sent nude photos from ladies he's romantically involved with.
"I'm way more of an ass man, clearly," he said while laughing on the program. "I like butts. I guess [I like] butt pics."
He also joked that while some may regret sending naked photos (security reasons aside), "nobody sends a bad dick pic."
"There's always like a full photo shoot, like a four-hour photo shoot with filters," he added without confirming (or denying, really) that he was speaking from experience.
Watch:
Chris Evans Talks Love Lost in "Before We Go"
Anna chimed in by noting that she and hubby Chris Pratt used to send lovey dovey shots to one another, but "we try to be careful now about what we send each other."
Then, Anna quizzed Chris on his pickup game—take note, everyone.
"Let's say you meet a super hot girl at a bar. You feel like a nice connection with her and she's really hot," Anna began. "Would you give her your own number or your assistant's [number]?"
"I would probably ask for hers," he answers. Nicely done, Chris. But he adds that too much communicating right out of the gate can be a bad thing.
"Let's say we met at 10, and I left the bar at 11 and I sent her a text at 11:30 saying, 'Hey, it was great to meet you.' And she responds, 'Yeah, you too.' And at 3 a.m. there's another text [from her], right away it's a little bit of a bummer."
Good to know for all your ladies (and gents) out there.