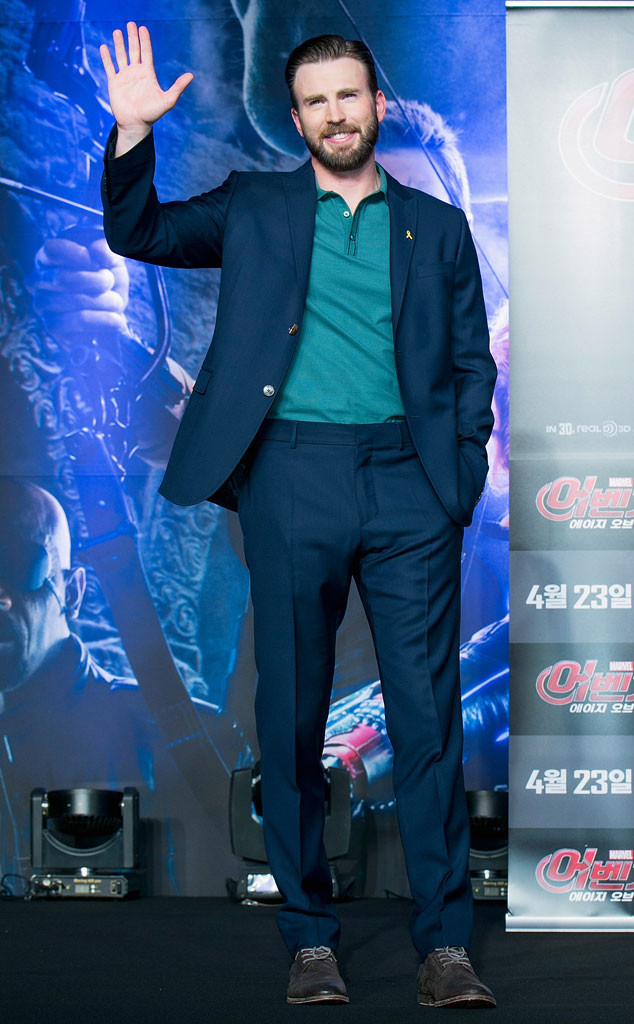 Han Myung-Gu/WireImage
Chris Evans is a man that knows exactly what he likes.
The actor stopped by Anna Faris' podcast titled Anna Faris Is Unqualified, alongside comedienne Jenny Slate, when things took risqué turn and got candid very quickly.
Anna asked Chris whether he's more interested in T or A, and if he's into being sent nude photos from ladies he's romantically involved with.
"I'm way more of an ass man, clearly," he said while laughing on the program. "I like butts. I guess [I like] butt pics."
He also joked that while some may regret sending naked photos (security reasons aside), "nobody sends a bad dick pic."
"There's always like a full photo shoot, like a four-hour photo shoot with filters," he added without confirming (or denying, really) that he was speaking from experience.