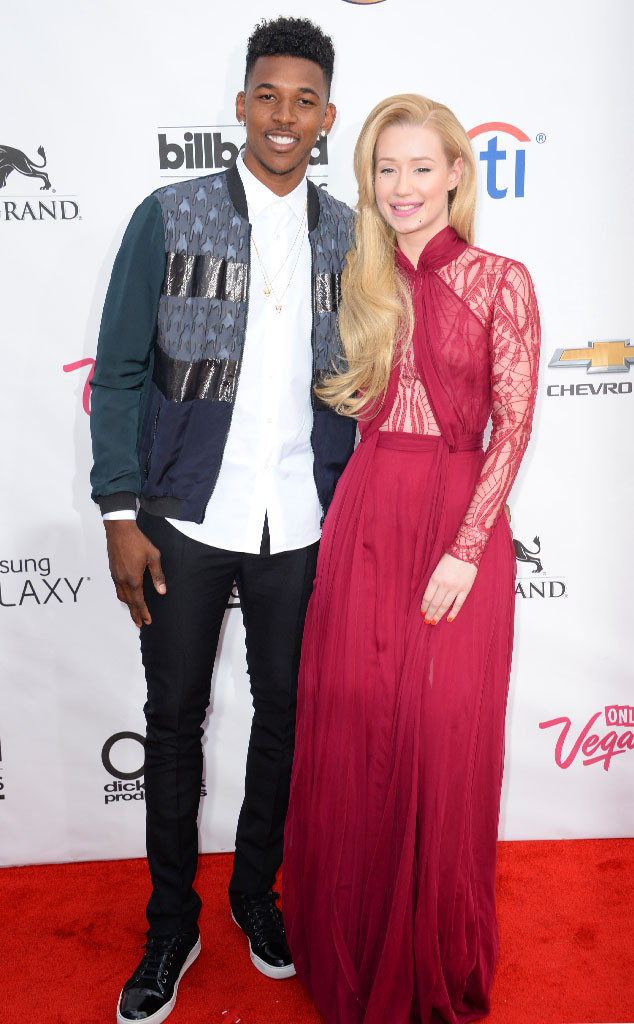 ROBYN BECK/AFP/Getty Images
It doesn't look like Nick Young and Iggy Azalea are going to call a time-out in their relationship.
While the Hollywood couple has been put under the microscope in recent days, multiple sources confirm to E! News that the pair is not breaking up or splitting. Instead, the Los Angeles Lakers athlete and rapper are trying their best to move forward from the video scandal.
"Iggy is not going to leave Nick. She loves him and he loves her and she has forgiven him before for flirtations," a source shared with E! News. "Ultimately, he will always love her."
Another insider added, "The engagement is still on but Iggy is taking a back seat from this situation until it calms down more."