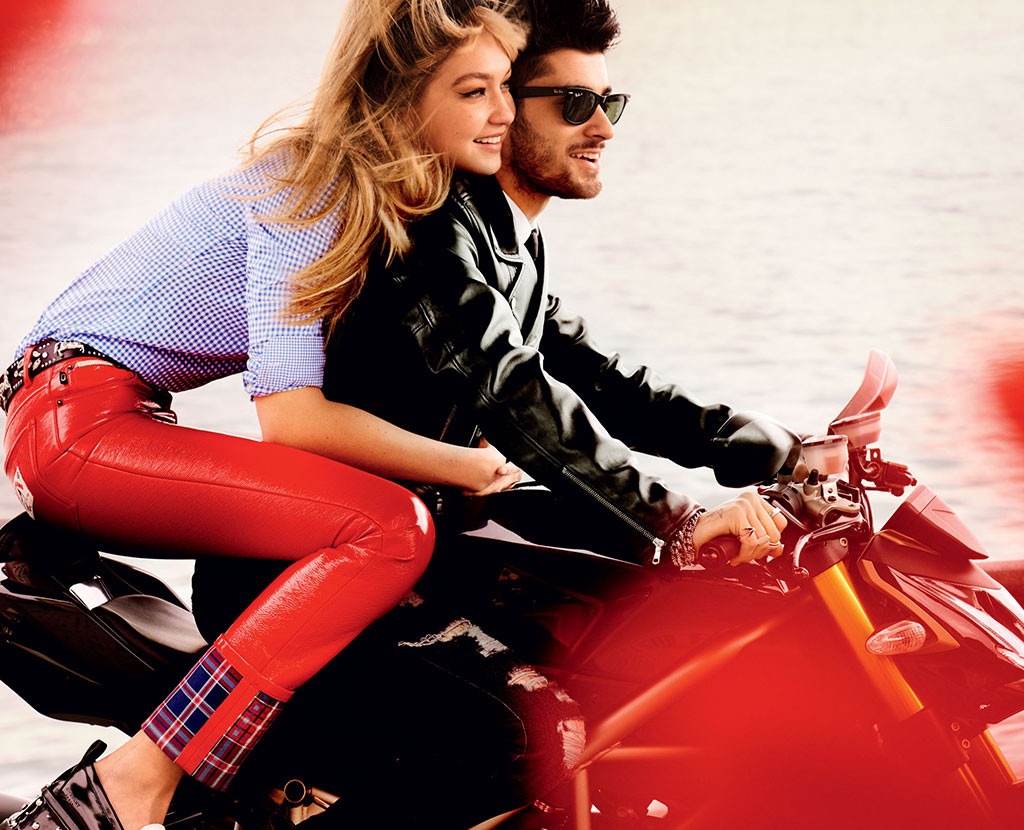 Mario Testino / Vogue
Ciao, bella!
One of the sexiest couples in Hollywood has jetted off to the equally steamy city of Naples. While we wish these photos of blond bombshell Gigi Hadid and "PILLOWTALK" crooner Zayn Malik were snapped in the midst of a real life European holiday in the sun, they're just an Italian daydream conjured up by the editors of Vogue for the May issue.
Shot by esteemed high-fashion photographer Mario Testino, the photographs chronicle a traditional southern Italian afternoon spent in the "City of the Sun." Armed with a red-hot motorcycle, music's resident bad boy navigates the winding roads of the city while his girlfriend sports matching red leather pants, gripping tightly around his waist. It's every woman's international fantasy come to fruition. 
It doesn't hurt that the couple is equal parts gorgeous and edgy. It's not like anyone could take a plaid-trim pair of leather Marc Jacobs pants and make it look like it was casually plucked from a suitcase. Only fashion royalty like Hadid could make this reverie seem somewhat plausible. 
If this isn't the look of love, we don't know what is. 
In a second shot of the couple, they are wrapped in each other's arms while overlooking a grand view of the city, including nearby volcano Mount Vesuvius. The only things about to erupt are the sparks flying between these two. 
While the photos give us major vacation envy, this Vogue spread is also a an excellent forecast for the trends we can expect to follow in the spring, including a ton of plaid. 
While it's typically a pattern for the wintertime, the fashion magazine transformed the print into an airy option for the warmer months. 
We'll gladly wear just about anything if it means virtually transporting to a Neapolitan balcony with a young, hot musician. 
The issue is available on newsstands on April 26.